The Cockrell School is committed to building an inclusive environment, free from all forms of hate, racism and injustice, where students, faculty and staff feel safe and supported. Every member of our school community — whoever you are, wherever you are from and whatever you believe — is valued. Never forget that you belong here.
DIVERSITY, EQUITY AND INCLUSION PLAN
The DEI Plan is a defined framework and set of initiatives that will guide our future decisions and investments across all departments and communities. Learn more
Faces of Texas Engineering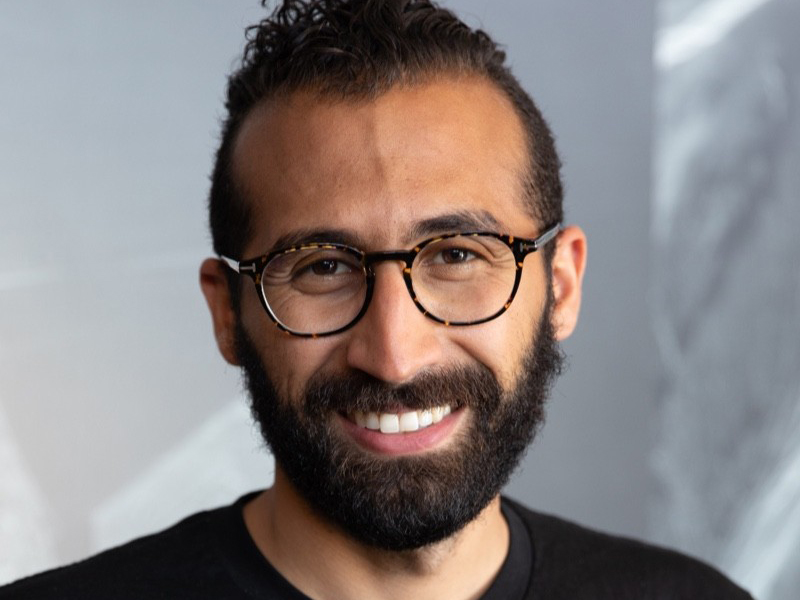 In just eight short years, Payam Banazadeh (B.S. Aerospace Engineering 2012) skyrocketed from a passionate high school student sitting in an astronomy class to becoming the founder and CEO of Capella Space, the first commercial space company to launch and operate Synthetic Aperture Radar (SAR) satellites.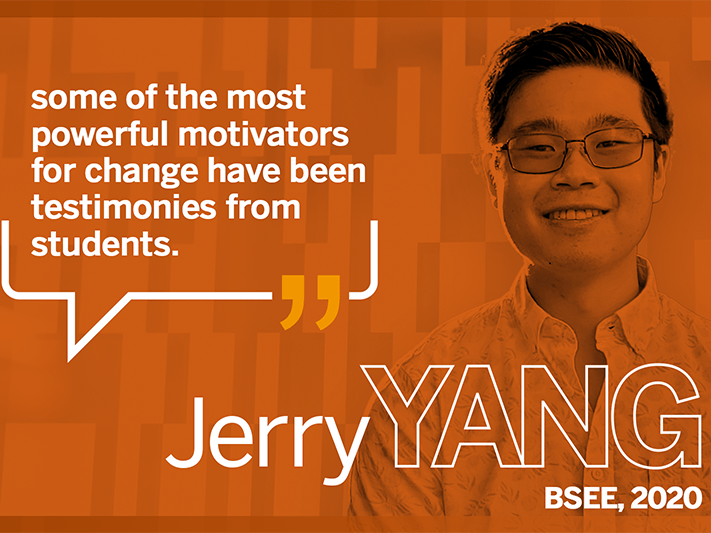 Jerry A. Yang is a PhD student in electrical engineering at Stanford University. He received his B.S. in electrical engineering from The University of Texas at Austin in 2020. He currently works on strain engineering in two-dimensional materials in Prof. Eric Pop's lab. In addition, he works on exploring the role of internships in first-generation and low-income engineering students' professional identity development in Prof. Sheri Sheppard's Designing Education Lab. He is a member of the Institute for Electrical and Electronics Engineers as well as a student member of the American Society of Engineering Education. He is also pursuing his M.A. in Education.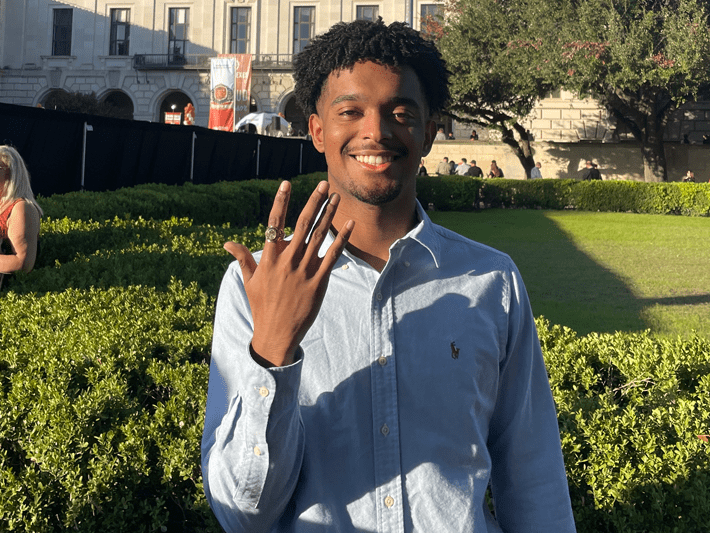 Landon Watson, who will graduate with his bachelor's degree in electrical and computer engineering this spring, discusses his time in the Cockrell School of Engineering and Department of Electrical and Computer Engineering, what led him to engineering and to UT Austin specifically, and where he's headed after graduation.