About EOE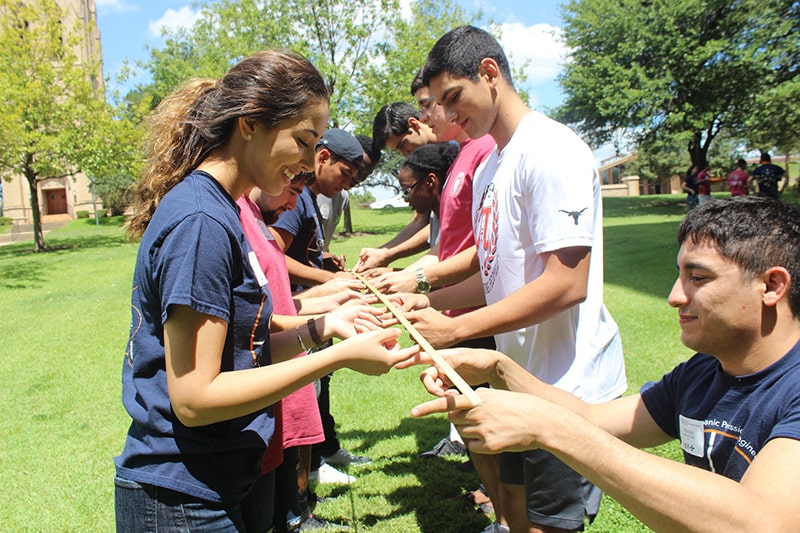 The Cockrell School of Engineering established the Equal Opportunity in Engineering Program (EOE) in 1970 to increase the diversity of its student body by supporting students who come from historically underrepresented population groups in Texas and students who have backgrounds or experiences that will contribute to the overall diversity of the Cockrell School.
Mission
EOE aims to provide equal and equitable opportunities for underrepresented ethnic minorities and students with marginalized identities by:
Increasing awareness of engineering to diverse pre-college students
Promoting excellence in academics to increase retention and graduation
Developing leadership and professionalism for succcess in a global workforce
Vision
To cultivate an inclusive network at the Cockrell School of Engineering that reflects the diversity of the population within the state of Texas.
Programs
EOE initiatives such as the Fall Kick-Off, First Year Interest Groups, and Engineering Peer Leaders help students establish a strong academic foundation and promote the formation of a peer support network. EOE also provides students with access to tutoring, undergraduate research opportunities and professional development workshops. In partnership with Pi Sigma Pi Minority Academic Engineering Society, the National Society of Black Engineers and the Society of Hispanic Professional Engineers, EOE builds a network that makes it easy for engineering students to meet each other, form study groups and develop friendships that last well after graduation.