An OPPORT
UNITY

to support equality for the next 50 Years

The first Equal Opportunity in Engineering (EOE) committee assembled on The University of Texas at Austin campus in 1970. Although EOE has grown significantly over the past five decades, its mission to amplify student potential and provide support for student success has not changed. Now, EOE is celebrating 50 years of excellence and "opportUNITY" at UT, all while preparing for a bright future ahead.
To provide equal and equitable opportunities for all engineering students
EOE fosters diversity and inclusivity, integrating Cockrell School students into a vibrant and welcoming community. By connecting students, educators and industry professionals through recruitment initiatives, support structures and educational services, EOE promotes academic success and personal growth for all students.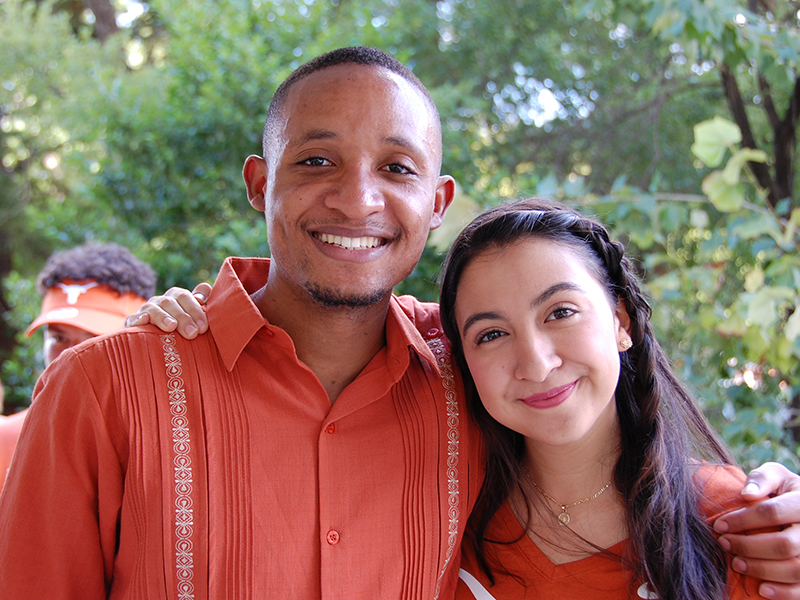 As a first generation student, coming to college was a big accomplishment. But, it was also a daunting challenge to figure out where I fit in. EOE was the community that made me realize that I have a place here and that I have the potential to graduate with an engineering degree despite how impossible it seemed. Through their numerous development programs, I grew as a person and as a future professional.
- Mirka Mendez, petroleum engineering, Class of 2020
50th Anniversary Celebration Events
Saturday, September 25, 2021
EOE Game Day
Our annual tailgate for students, alumni and corporate representatives to network in a fun and exciting environment – with tailgate festivities!
Saturday, October 23-30, 2021
World of Engineering (WOE)
Virtual outreach activities designed for elementary and middle school students from historically underrepresented schools. Cockrell School student organizations will provide hands-on engineering activities while community partners act as role models, helping kids explore engineering career opportunities.
January 17, 2022
MLK Jr. Day Celebration & March
Our annual community march honoring the life of Martin Luther King Jr. and engaging with prominent community and social justice leaders.
May 6, 2022
Excellence Awards Gala
EOE alumni, faculty, staff, students and corporate representatives will be invited to our 50th anniversary culmination gala event as we celebrate EOE's past 50 years and look forward to our next 50 years.
1970
EOE committee established by Phil Schmidt
1980
Minority Introduction to Engineering (MITE) Summer Camp created
1983
Tom Backus officially launches EOE office
1985
EOE pilots the Preview Program, later adopted by UT because of its success
1988
EOE 1-on-1 tutoring program starts
1992
Fall Kick Off, Awards Banquet, and TREX and EXCELL research programs created
1999
Industry Super Bowl starts
2003
EOE First-year Interest Groups begin
2006
Career Development and Leadership Seminar begin
2011
EOE and National Society of Black Engineers UT Chapter selected for inaugural ExxonMobil-NSBE Impact Award
2013
EOE recognized by Excelencia in Education as a Finalist for Examples of Excelencia
2014
Global Leaders Week starts
2016
URM (Underrepresented Minority) Action Team convened to deliver recommendations for improving climate in the Cockrell School; Diversity and Inclusion Task Force established to implement URM Action Team recommendations
2016
EOE and WEP bring Bias Busting Training to the Cockrell School
2017
Cultural Awareness Committee formed to plan events to celebrate the different cultures in the Cockrell School
2020
EOE celebrates 50th anniversary
Our Stories
Meet members of our community and learn about our history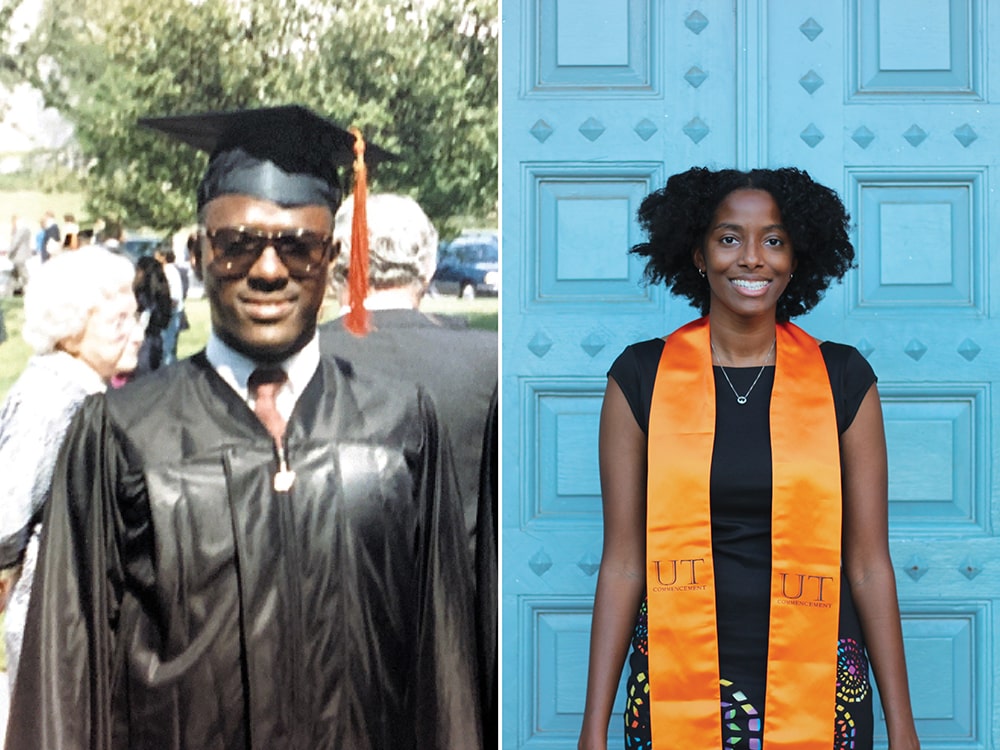 February 25, 2021
Like Father, Like Daughter: UT Chemical Engineering Alumni Share Unique Legacy
Read the story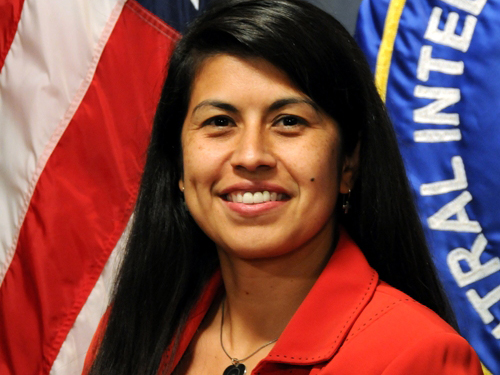 October 12, 2020
The Power of Community — How EOE Became a Lifeline to One Alumna's Success
Read the story
Help support EOE's next 50 years of creating opportunities for Texas Engineering students.
Partnerships
The Cockrell School of Engineering offers many opportunities to partner with and support the Equal Opportunity in Engineering Program (EOE) to recruit and support talented pre-college or current underrepresented engineerings students. If you are interested in exploring partnership opportunities, please contact Enrique Dominguez or Kyle Bryson.
Special thanks to our current partners, NI, Schlumberger and Texas Instruments
EOE Change Agents
Thank you to our alumni and friends who have made gifts to help support EOE's next 50 years of creating opportunities for Texas Engineering students.
A Better Force
Ada Ononiwu
Agustin Mena III
Ana M. Dison
Andres Reyes
Brittany Bennett*
Christopher and Angela Ramirez
Chris and Kristen Wallace
Clara Villarreal Varner*
Dominguez Family*
Erin Cannon-Wells
James Brady
Joksan Holguin*
Jorge L. Morales*
Kyle Ray
Lance Manuel*
Dr. Stacy Carrera
*recurring gift
Contact Us
Johnny Hill
Interim Director of Equal Opportunity in Engineering Program
Cockrell School of Engineering
The University of Texas at Austin
512-471-5953
johnny.hill@utexas.edu
Kyle Bryson
Associate Director for Development
Cockrell School of Engineering
The University of Texas at Austin
210-872-3148
kyle.bryson@austin.utexas.edu