Leadership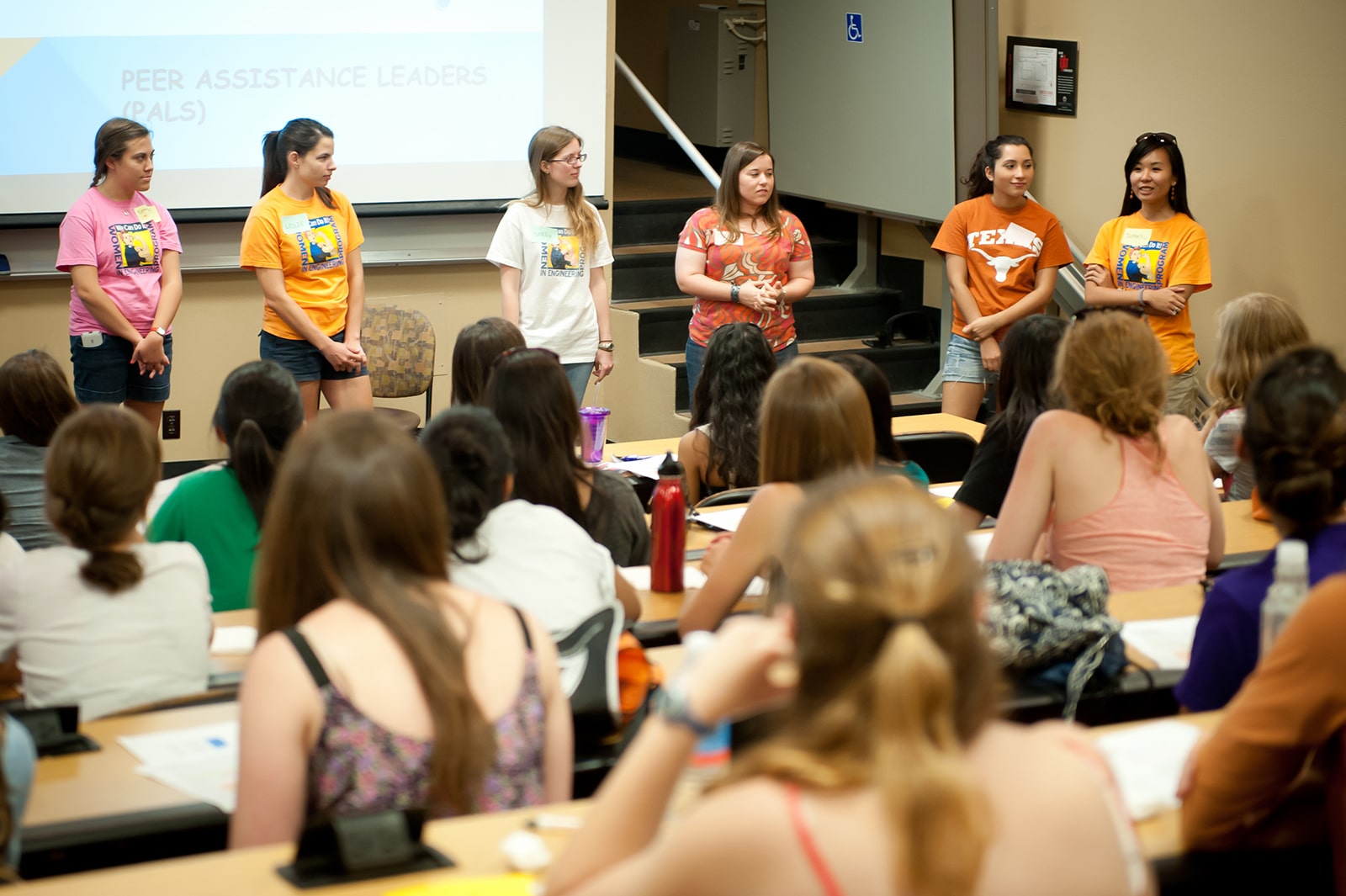 The Women in Engineering Program seeks to develop students with strong leadership, communication and team-building skills through real-world experiences and connections to leaders in industry and academia.
The WEP Leadership Collaborative brings together WEP and student-led organizations that serve self-identifying women engineering students at both the undergraduate and graduate levels. It is, in part, a network of organizations interested in and engaged in advancing gender equity and inclusion for all in engineering. The WEP Leadership Collaborative includes leadership training, collaboration meetings, coordinated community building, career exploration, mentoring and outreach initiatives.
WEP Peer Assistance Leaders (PALs) are upperclass engineering students who volunteer to mentor incoming first-year, new transfer and international engineering women students, helping the transition into UT and the Cockrell School.