Leadership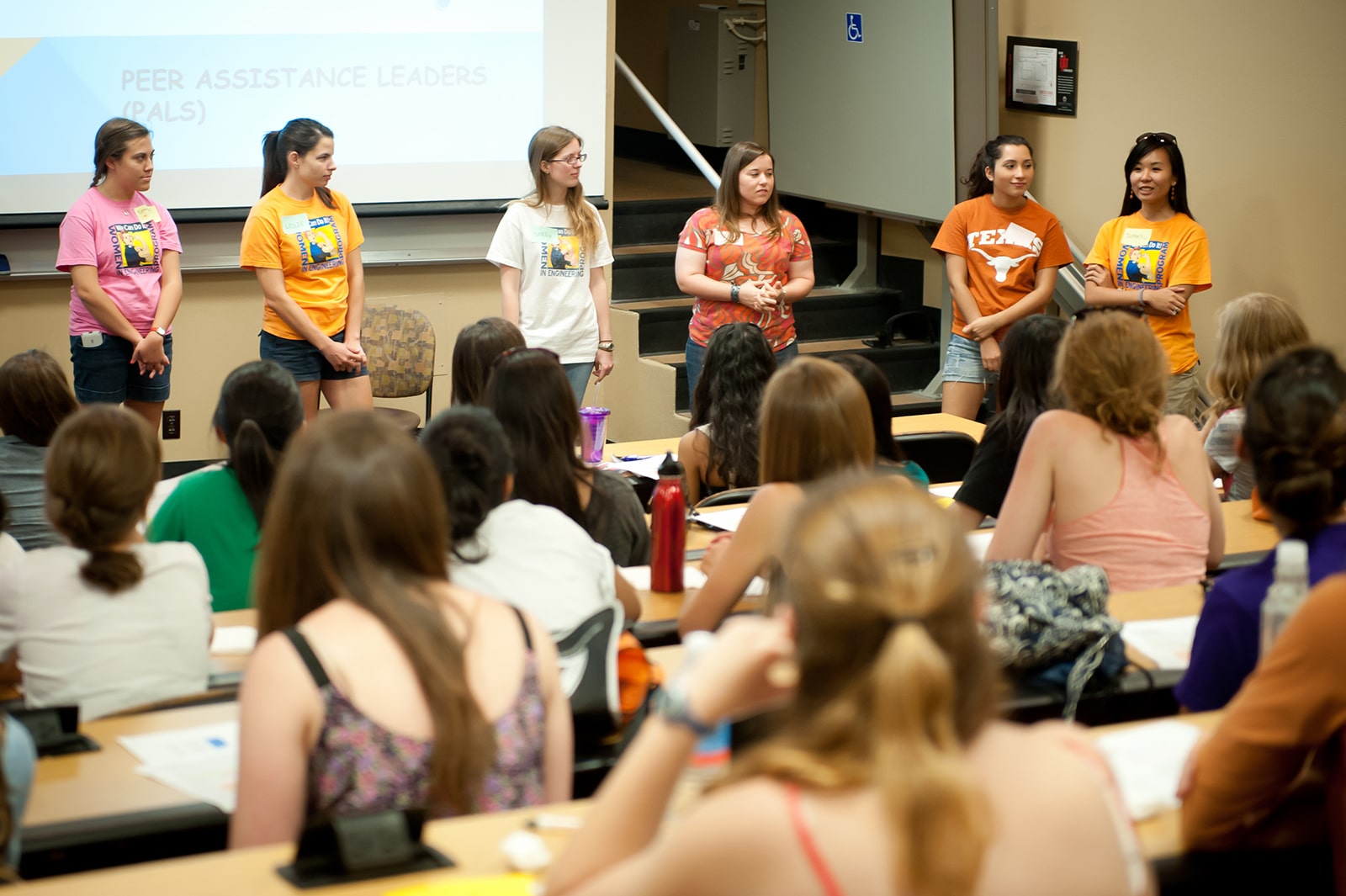 The Women in Engineering Program seeks to develop students with strong leadership, communication and team-building skills through real-world experiences and connections to leaders in industry and academia.
The WEP Leadership Collaborative brings together WEP and student-led organizations from 17 organizations, groups and committees that serve self-identifying women engineering students at both the undergraduate and graduate levels. It is, in part, a network of organizations interested in and engaged in advancing gender equity and inclusion for all in engineering. The WEP Leadership Collaborative includes leadership training, collaboration meetings, coordinated community building, career exploration, mentoring and outreach initiatives.
There are several mentoring programs available through WEP that help guide undergraduate students and give upperclass and graduate students the opportunity to serve as mentors for current and prospective students.
Texas Engineering Ambassadors serve as representatives of the Cockrell School. They participate in a wide range of activities and initiatives.