Executive Education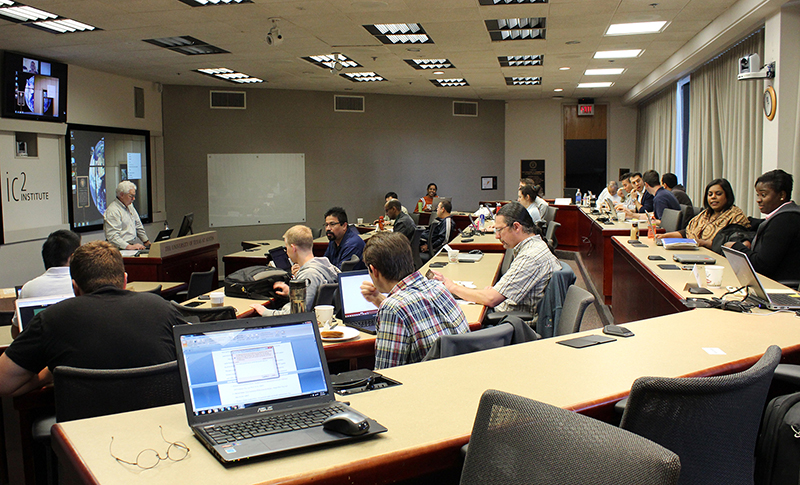 Texas Engineering Executive Education provides working engineers with top-tier continuing education and real-world training that accelerates career development and strengthens companies. Our executive master's degree programs and custom on-site courses for companies are led by Texas Engineering faculty members and industry experts to deliver results-based programs with immediately applicable tools. Learn more about our customized corporate training and professional development programs
Master's Programs
Electrical and Computer Engineering — 100% Online
This new online program is designed for engineers looking for advanced training in electrical and computer engineering platforms and technologies. Students will be given the opportunity for in-depth specialization in particular areas of field via different program track options. Classes will be online plus one week on-site during the final semester.
Engineering Management — On-site and online
The engineering management M.S. degree is designed to meet the growing demand for technical leaders who have strong engineering, science and technical backgrounds and who must demonstrate an understanding of management and financial issues. Available on-site one weekend a month with synchronous online participation options available.
Mechanical Engineering — 100% online
This new 100% online master's degree allows students to earn a world-class education from anywhere in the world. Students gain immediately applicable industry-related knowledge that will prepare you to solve engineering design problems with innovative solutions.
Software Engineering — On-site
The software engineering concentration of the electrical and computer engineering M.S. degree provides tools to deliver robust, advanced, on-time and in-budget software systems. Classes are on-site one weekend per month.