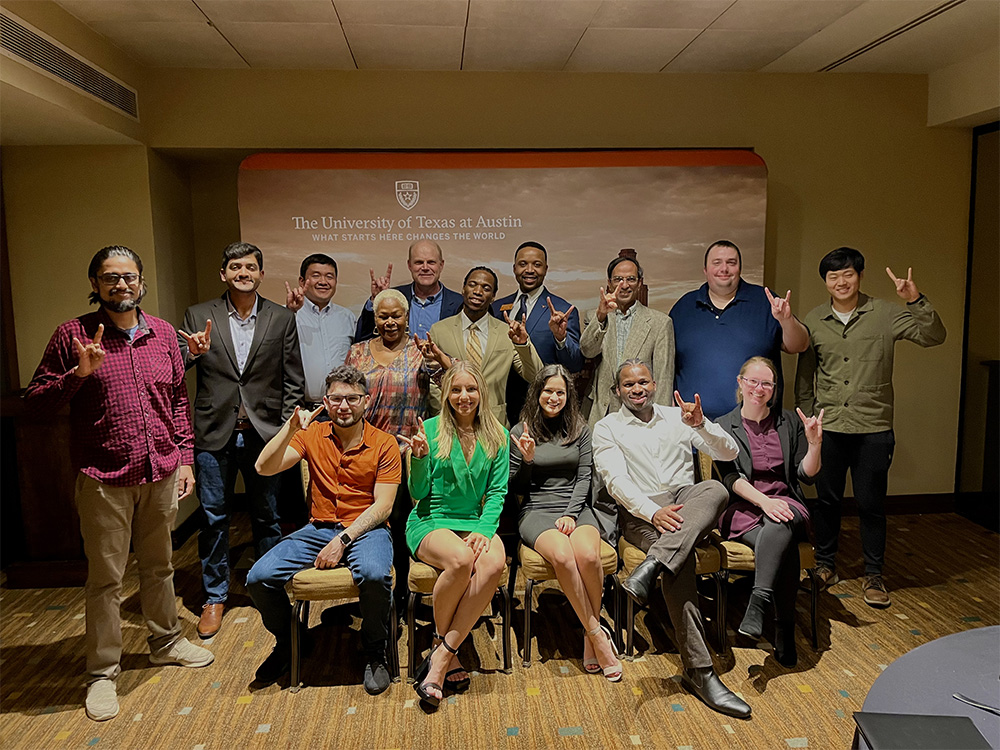 Texas Engineering Executive Education (TxEEE), the Cockrell School's professional development division, provides working engineers with top-tier continuing and professional education and real-world training that accelerates career development and strengthens companies. Our executive master's degree programs, graduate certificate programs and professional development programs are led by Cockrell School faculty members and industry experts to deliver results-based programs with immediately applicable tools.
Engineering Management
The engineering management master's degree is designed to meet the growing demand for technical leaders who have strong engineering, science, and technical backgrounds and who must demonstrate an understanding of management and financial issues. Available on-site one weekend a month with synchronous online participation options available.
Mechanical Engineering
The mechanical engineering master's degree allows students to earn a world-class education from anywhere in the world. Students gain immediately applicable industry-related knowledge that will prepare them to solve engineering design problems with innovative solutions. Available 100% online.
Software Engineering
The software engineering concentration of the electrical and computer engineering master's degree provides tools to deliver robust, advanced, on-time, and in-budget software systems. Available on-site one weekend per month.
Mechanical Engineering Controls Certificate
The Mechanical Engineering Controls Graduate Certificate is designed for working mechanical and petroleum engineers who want to boost their skills in the control and optimization of processes and systems. Course topics include statistical methods; modeling, simulation and control; and automatic control. Available 100% online.
Professional Development Courses
TxEEE offers a wide range of open enrollment professional development courses with most including CEU credits. Course topics span a wide range of interdisciplinary fields and current industry areas of need. Formats include all online and hybrid options.
Professional Certificates
Our professional certificate programs are developed with engineers' specific challenges and contexts in mind. Students will gain the tools and skills to set themselves apart from the crowd in a technical engineering environment. Choose from a variety of topics such as nanotechnology, big data, and offshore structures.
Custom Corporate Training Courses
If your organization needs a custom training course, we can help assess your training objectives and work with you to develop a program tailored specifically to fit your organization's needs. TxEEE has a long history of developing custom courses for companies in a variety of areas.
Conference Services
Let us coordinate your next conference. We provide planning and hosting services for all types of engineering conferences within the Austin area. From logistics to marketing assistance, our conference planning services cover everything you need.
Petroleum Extension (PETEX)
The PETEX program trains industry professionals at all experience levels around the globe in new technologies, cutting-edge equipment and current industry standards and practices that help build a more competent, prepared workforce.
Health and Safety Training Center (HSTC)
In addition to providing safety compliance training for the mining industry, the Health and Safety Training Center (HSTC) also provides safety and health training for Occupational Safety and Health Administration (OSHA) compliance, electrical safety, certification exam prep for safety professionals, MSHA Underground Mine Safety compliance and expanded First Aid/CPR offerings.