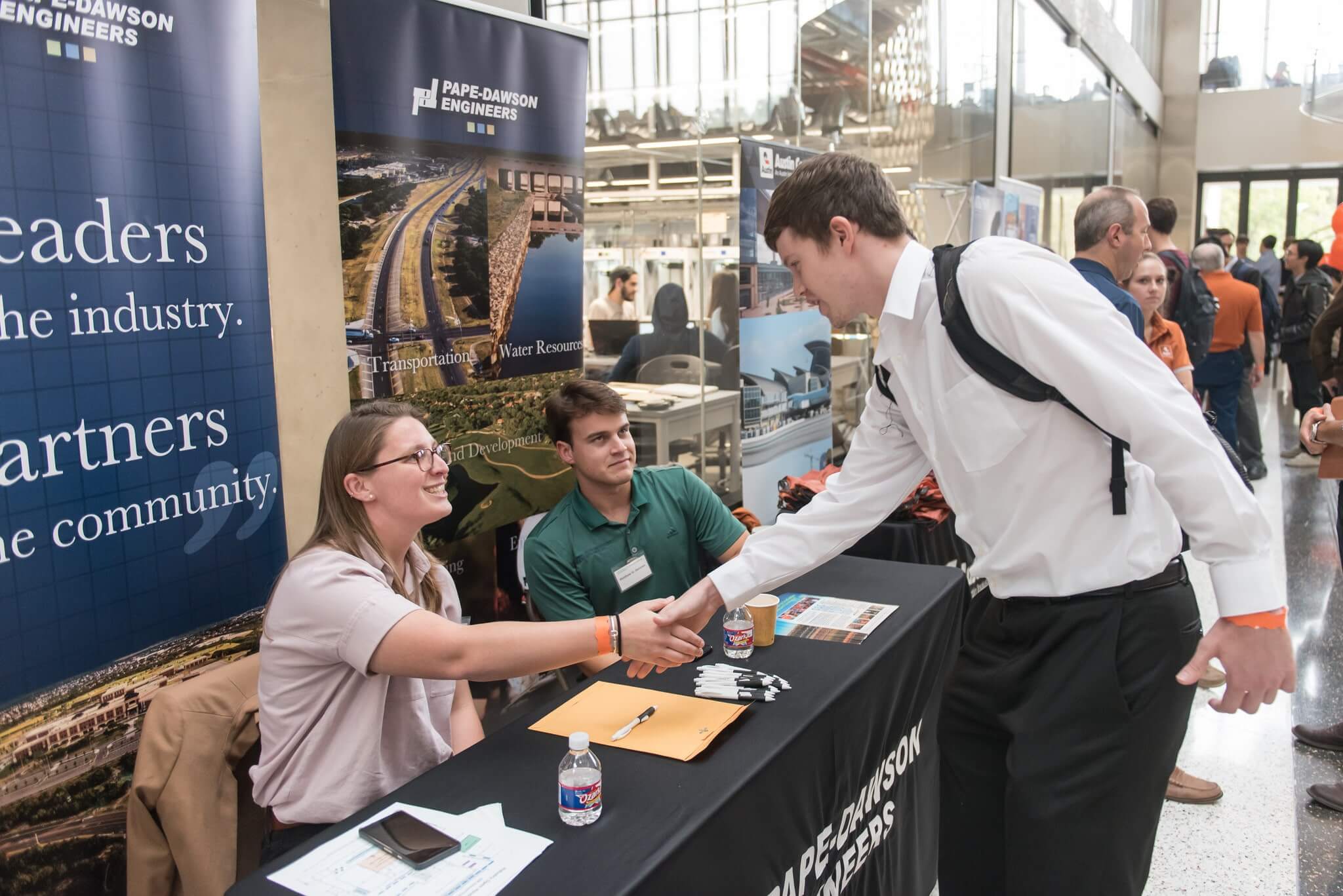 Partnering with the Cockrell School of Engineering means access to our distinguished community of faculty, staff and students who are changing the world. Improve your ability to recruit top talent, expand research initiatives and support the next generation of leaders by building strong relationships between your company and the Cockrell School.
Our partners recognize the technical breadth found on the Forty Acres through the quality of students, cross-disciplinary collaborations and technical leadership in key areas such as batteries and materials, microelectronics, wireless communications, robotics, therapeutics and artificial intelligence/machine learning.
Connect with talented undergraduate and graduate engineering students through our innovative, targeted and customized programs.
Work with faculty and graduate students tackling the biggest challenges in industry and society. We help leaders at innovative companies advance their technical roadmaps through sponsored research projects and other mechanisms. Companies also partner with UT researchers on large competitive grants such as NAnomanufacturing Systems CENTer (NASCENT), the Energy Emissions Modelling and Data Lab (EEMDL) and the Electrified Processes for Industry without Carbon (EPIXC) Institute.
Enhance educational programs and resources available to help students become well-rounded engineers. By becoming an affiliate, companies can get in on the ground floor of exciting new technologies, applications and possibilities. Popular Industrial Affiliate Programs/Industry Consortiums at the Cockrell School of Engineering include IMAGINE Consortium, Wireless Networking Communications Group (WNCG), Carbon UT and Chemical Enhanced Oil Recovery.
Bring high-value, customized training in a variety of areas directly to your employees. We work with corporations of all sizes to achieve their workforce development targets, solve real-world challenges and expand employee knowledge base.