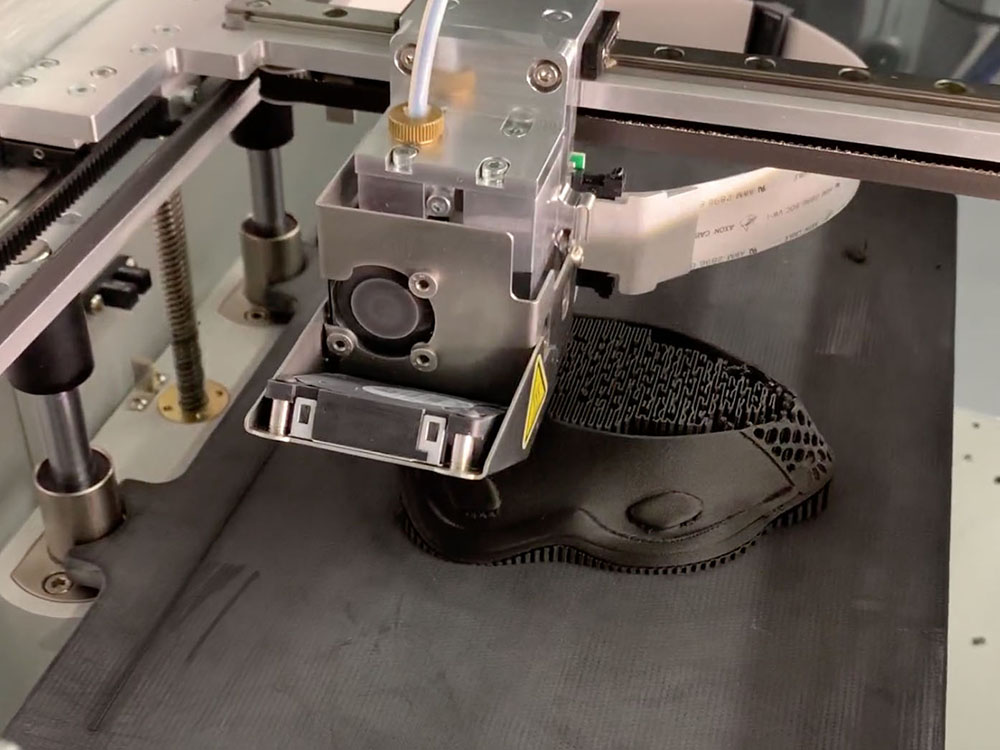 Health care workers treating COVID-19 patients are facing a shortage of face masks and other personal protective equipment that could shield them when exposed to the virus. A group of researchers in the Cockrell School's Texas Inventionworks innovation hub and UT's Dell Medical School are exploring new ways to tackle that problem by 3D printing components of these masks.
Though it's still early in the process, the team envisions designing and printing a face mask prototype with a reusable plastic shell, a replaceable filter, straps and a flexible foam or rubber seal. Researchers want to find a method to custom fit masks as needed and make them in a way that the components can be sanitized in a dishwasher or washing machine.
The team is contact with several 3D printing companies in the Austin area to mass-produce their designs, said Scott Evans, director of Texas Inventionworks. Partnering up with one, or several, of these companies would help quickly ramp up production of 3D-printed facemasks once researchers find the right combination of design and materials.
The spread of the virus has spurred a huge spike in demand for these masks, leading to a significant shortage across the globe. The World Health Organization estimated earlier this month that coronavirus response will require upwards of 89 million masks produced each month. To get that done, manufacturers will have to up production by about 40 percent.
Dell Medical School had about 16 days' worth of masks on-hand as of late last week, Evans said. Evans and Aaron Miri, chief information officer in the Dell Medical School, have been in contact consistently for the last week as the project started to take shape.
Around the world, companies and institutions are stepping up to make up for the shortage of masks and other protective equipment for medical personnel. An Italian 3D printing company gained global attention after it designed and printed prototypes of the valves that connect respirators to oxygen masks, after hearing about a hospital shortage.
Residents at Massachusetts General Hospital have set up the CoVent-19 Challenge to help find additional solutions. The contest aims to create a new way to quickly design and build respirators, the devices that help infected patients breath, for hospitals.
Formerly known as Longhorn Maker Studios, Texas Inventionworks aims to help engineering students develop, design and build products. The program includes six interconnected initiatives: a curriculum lab for professors; education in design, fabrication and innovation; an innovation accelerator; student access to state-of-the-art facilities and equipment; research partnerships; and engagement with industry.