Some little girls grow up wanting to follow in their father's footsteps. Houston-native and recent Cockrell School of Engineering graduate Corrinne Cassel (B.S. ChE 2020) took this dream seriously, following her father's footsteps right to the Forty Acres to pursue a degree in chemical engineering just like her dad, Craig Cassel (B.S. ChE 1987), did over 30 years earlier. Corrinne and her father now share a unique experience that few father-daughter duos can tout: they are both graduates of the Cockrell School's McKetta Department of Chemical Engineering.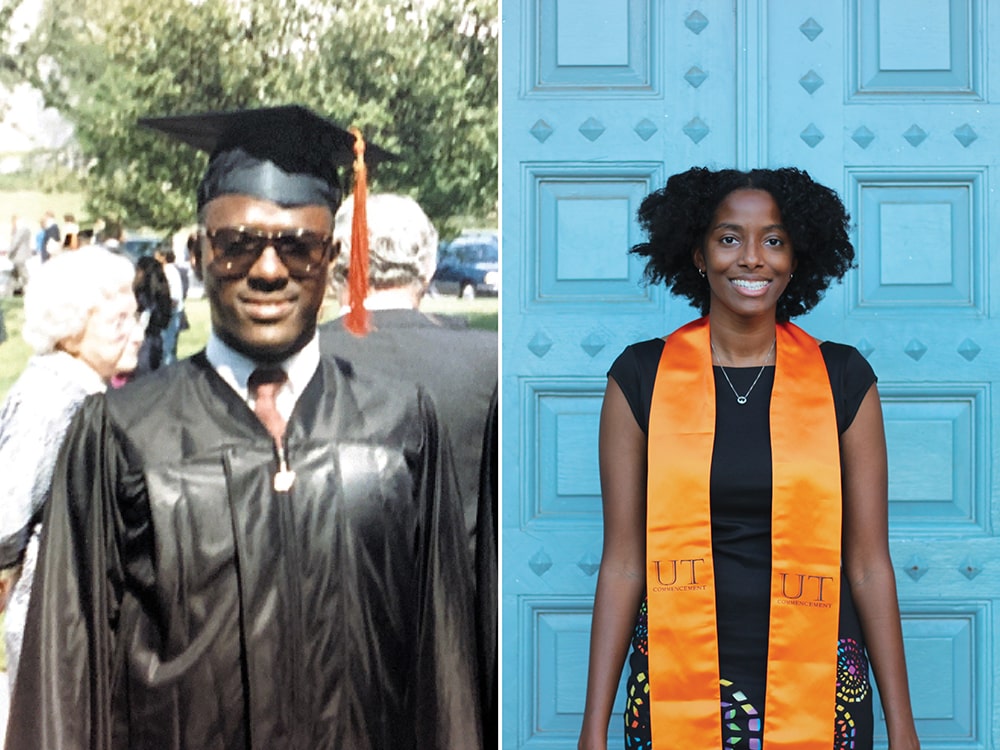 The seeds for Corrinne's initial curiosity toward engineering were planted when she was young. She noted how her father would often incorporate engineering into her and her brother's everyday lives — from trips to Home Depot exploring the use of tools to designing aluminum foil boats to race in the ditches following Houston's massive storms.
"Because my dad was a chemical engineering graduate, the 'engineering mindset' has been integrated into my life, too. I would always look to him for help with my math homework and soon realized that engineering teaches you how to think and solve problems, a very practical skill," Corrinne shared. "That mindset rubbed off on me — if you can be an engineer, you can do anything you put your mind to. With an engineering degree, people know you know how to learn. That early exposure really sparked my passion and pushed me to pursue chemical engineering."
Although Corrinne's interest in engineering was piqued largely by her father, Craig's passion for engineering was more organically sown, as he knew with full certainty from an early age that he wanted to graduate from The University of Texas at Austin with a degree in chemical engineering. Even though he and his siblings were first-generation college graduates, his parents ensured he had every opportunity to earn an education. He became involved in many organizations as a student and served on the board of the Cockrell School's Equal Opportunity in Engineering (EOE) program, served as president and vice president of UT's chapter of the National Society of Black Engineers (NSBE) and was an active member of UT's chapter of the American Institute of Chemical Engineers (AIChE). Corrinne followed his lead, serving as vice president of NSBE and a leader in EOE. Additionally, she served as a member of the Cultural Awareness Committee, spoke at the Black Excellence in STEM Festival, was a WEP PAL (Peer Assistance Leader) and won the Mentor-PAL Award.
"The student organizations gave people of the same background an opportunity to work with each other to help move forward. It was a reminder that you're not the only one in this struggle — there are other people who look like you," Craig shared. "EOE, NSBE and AIChE made me stronger as an individual and as a professional, and I wanted to make sure my daughter had the opportunity to get involved with those types of programs, too."
This special father-daughter engineering bond is not lost on Craig and Corrinne, who are both proud graduates of the McKetta Department. Because of his own experience as a Black engineering student, Craig knew how to best help Corrinne through her own engineering journey as a Black student at UT, as many of the challenges he faced were similar to challenges Corrinne also faced as a student, even 30 years later.
"There were not a lot of Black engineering students at the time," Craig said. "There were a few before me and a few behind me, but when I graduated, I was the only Black engineer that graduated in my class. And, after what I observed when Corrinne was a student, we still have work to do in changing those stats."
Only seven Black undergraduate students in all of engineering were in the graduating class in 1986-87, when Craig graduated. In Corrinne's graduating class of 2020 (for May and December 2020) there were 44 Black undergraduate students, including five from chemical engineering. These numbers make the Cassels' father-daughter legacy even more of a rarity.
The Cockrell School is committed to addressing this issue moving forward, recognizing that individuals from all groups have not historically had the same access to an engineering education. As outlined in the school's 2020-21 DEI Plan, the Cockrell School is focused on concrete outcomes to strengthen Texas Engineering by increasing diversity and improving inclusion and equity. Our plan includes efforts to foster an inclusive school climate, to attract, retain and recognize diverse members to our community, and to improve the student experience while supporting the development of the full potential of each member of the community.
As the school works to promote an inclusive and equitable environment with a strong sense of belonging for all students, faculty and staff, the Cassels are excited about what their family's future engineering legacy may hold.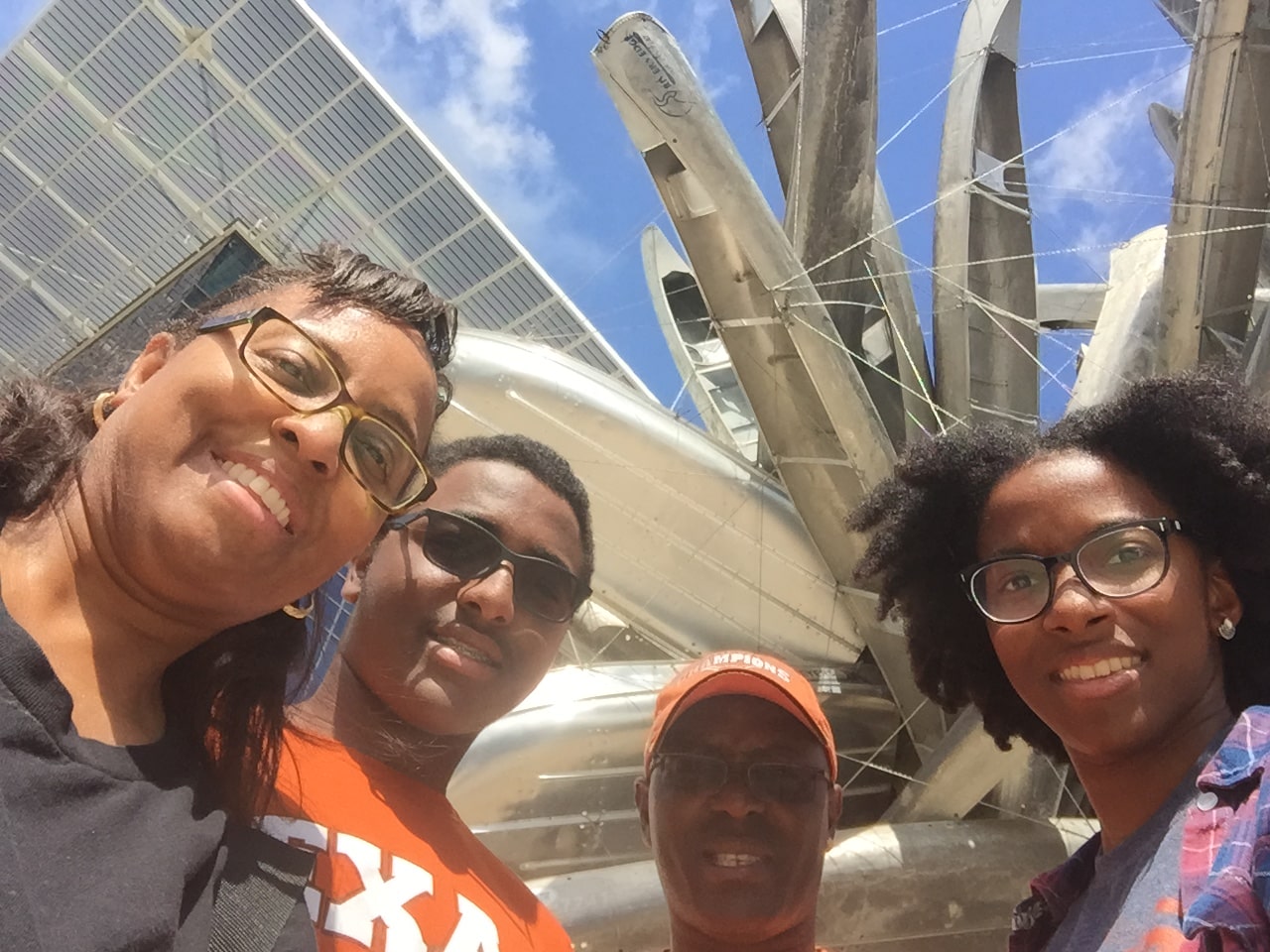 "It means the world to me and my lovely wife of 30 years for our daughter to continue this McKetta legacy," Craig said. "It helps me look further down the road and say, 'Who's the next chemical engineer? How are they going to change the world?' It's about engineering, yes, but it's really about life. What are you doing to help better the society you live in?"
Corrinne has accepted a position as a facilities engineer at Conoco Phillips, where she is excited to begin her career later this spring. She echoes her father's sentiments.
"There have been moments when I've walked into a room and will hear that somebody knows me. And when I ask how, they'll say, 'I saw your last name is Cassel. You're a spitting image of your dad. He's a great man,'" Corrinne said. "It's nice to know that I'm part of a legacy. I hope it's something that can continue. Maybe in 30 years we'll be having another interview with the next generation of Cassels to be McKetta graduates! Not everyone can say that."