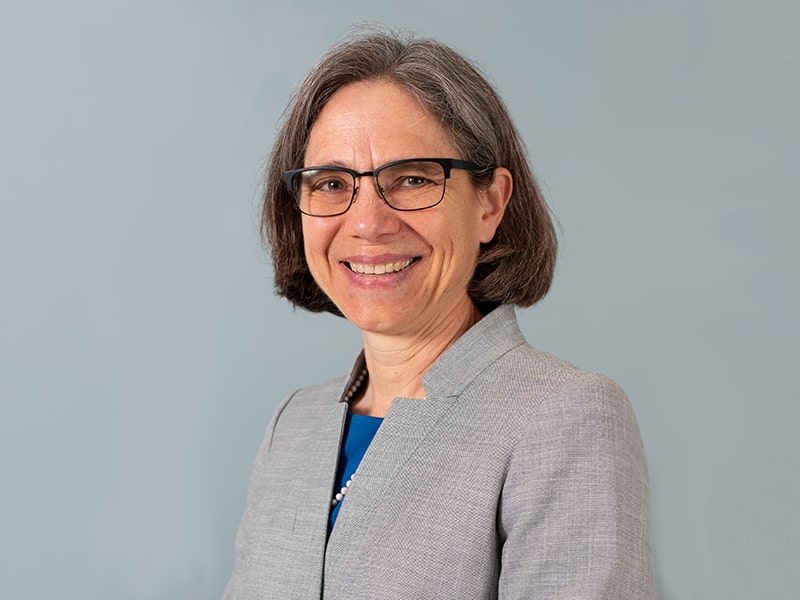 Sharon Wood has been appointed executive vice president and provost of The University of Texas at Austin and will start July 19. She is currently the dean of the Cockrell School of Engineering at UT Austin.
The provost is the chief academic officer and leads efforts to deliver world-class educational experiences and produce high-impact research and scholarship. This includes academic programs and initiatives that span the university's 18 colleges and schools, which serve more than 51,000 students and support more than 3,000 teaching and research faculty members.
"As we enter an exciting new chapter at UT, I am pleased to have a strong, natural leader like Sharon for this important role. She has a deep understanding of the Longhorn community and the right experience to help us advance our ambitious academic priorities," said President Jay Hartzell. "I have always admired her intelligence and judgment, her commitment to excellence, her values, and her ability to listen and understand the important perspectives of our stakeholders. She is a special leader in that regard, and I am thrilled about her appointment."
Wood is internationally recognized for her research on the earthquake response of reinforced concrete structures. She is a member of the National Academy of Engineering and previously served as president of the American Concrete Institute. She has served on federal advisory committees for the Department of Veterans Affairs, the National Earthquake Hazards Reduction Program and the U.S. Geological Survey. Wood received a bachelor's degree in civil engineering from the University of Virginia and a master's degree and doctorate in civil engineering from the University of Illinois at Urbana-Champaign.
"UT is a special place, anchored by an exceptional community," said Wood. "Ever since I arrived on campus as a faculty member 25 years ago, I have been inspired by the collective quality, commitment and ambition of our students, faculty and staff, and I am honored to step into this role and work with President Hartzell to move our great university forward."
As dean, Wood strengthened the reputation of the Cockrell School as a global leader in engineering education, research and technology innovation. She helped lead efforts to build the Engineering Education and Research Center, increased annual research expenditures from $176 million to $199 million and played a pivotal role in the collaboration to renovate the Anna Hiss Gymnasium to create the interdisciplinary home for Texas Robotics. She created a new role for the school's first-ever associate dean for diversity, equity and inclusion, and commissioned the first DEI plan and annual report. Wood led efforts to increase the number of undergraduate students from underrepresented communities by 22% and oversaw record graduation rates for engineering students, with four-year rates increasing by more than 80% during her tenure as dean.
President Hartzell appointed Wood in consultation with a campus committee that was chaired by Karen Willcox, director of UT's Oden Institute for Computational Engineering and Sciences and associate vice president for research.
Wood will replace interim Provost Dan Jaffe. Jaffe has served in this role since the spring of 2020 and will be returning to his previous role as vice president of research.
"I would also like to take the opportunity to recognize Dan Jaffe for his invaluable service as interim provost during the past year," said Hartzell. "This is a challenging role to take on under the best of circumstances, and he did so with great distinction during what has arguably been the most challenging period in our lifetime. I simply cannot overstate how critical his work has been, and we owe him a great deal of thanks."