Ramesh Yerraballi, a professor of instruction in the Department of Electrical and Computer Engineering at The University of Texas at Austin, has been named a recipient of the 2022 University of Texas System Board of Regents Outstanding Teaching Award. The award is the Board of Regents' highest honor and recognizes faculty members who have demonstrated extraordinary classroom performance and innovation in undergraduate instruction.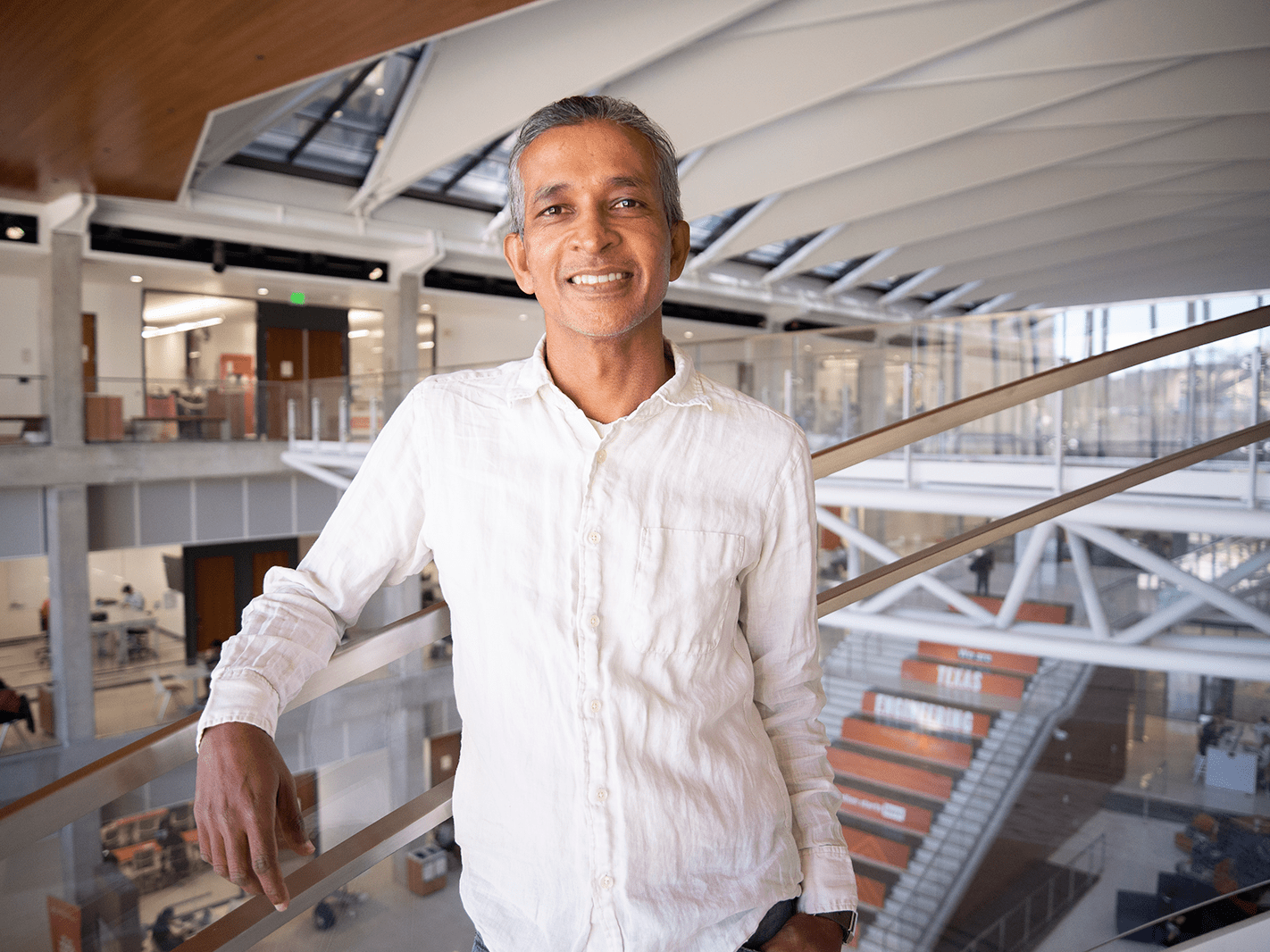 "Year after year, professor Yerraballi has shown a masterful ability to engage, educate and inspire students in a way that maximizes their potential and propels their academic success," said Sharon L. Wood, executive vice president and provost. "We are thrilled that he has been recognized by the Board of Regents with this tremendous honor. I cannot think of a more dedicated and deserving representative of UT Austin, our values and our campus-wide commitment to teaching excellence."
Yerraballi's teaching experience spans a broad swath of the computing spectrum, working with graduates and undergraduates. He currently focuses his teaching efforts in several areas, including embedded systems, circuit theory, computer architecture, programming and statistics.
"I received the gift of 'good teaching' from a tutor who instilled in me a love for math when I was 12 years old," he said. "It is my passion and mission in life to give what he so generously bequeathed to me, to as many as I possibly can."
This year, 14 faculty members from across the UT System's academic and health institutions were honored by the regents. Recipients of the honor each receive a cash award of $25,000 as well as a medallion and certificate.
For more information about the awards and to view past UT Austin winners, visit: Regents' Outstanding Teaching Awards | University of Texas System (utsystem.edu)