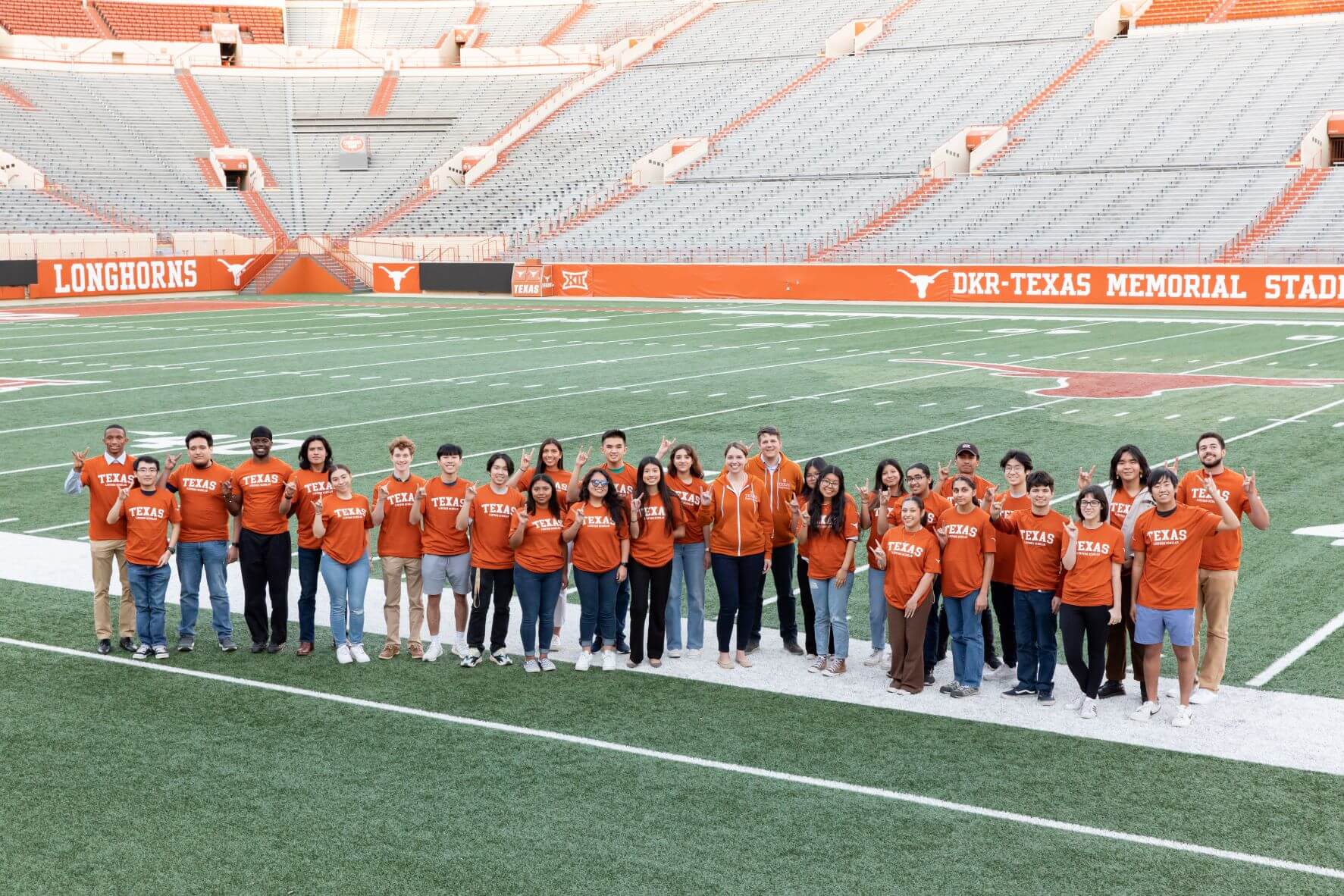 A transformational investment will ease the financial burden for generations of students beginning their journey as engineers at The University of Texas at Austin. Cockrell School of Engineering alumnus Michael Linford, and his wife, Erika, have created a scholarship endowment to support high-potential Texas Engineering students who are Pell Grant-eligible.
"We are so grateful to Michael and Erika for this incredible gift to Texas Engineering," said Roger Bonnecaze, dean of the Cockrell School. "This investment will change the lives of so many of our students, removing the financial barriers to receiving an engineering education. This gift will impact engineering students for years to come and it is a testament to the strength of our Cockrell School community."
The endowment will provide need-based scholarship support for high-potential students from low- and middle-income families and will support approximately 100 engineering students per year.
"These scholarships are already strengthening the Cockrell School's ability to recruit and graduate the very best students to the engineering school, regardless of socioeconomic status," Bonnecaze said. "And, it will enable the Cockrell School to recruit even more students from historically underrepresented backgrounds in engineering to pursue their dreams at UT."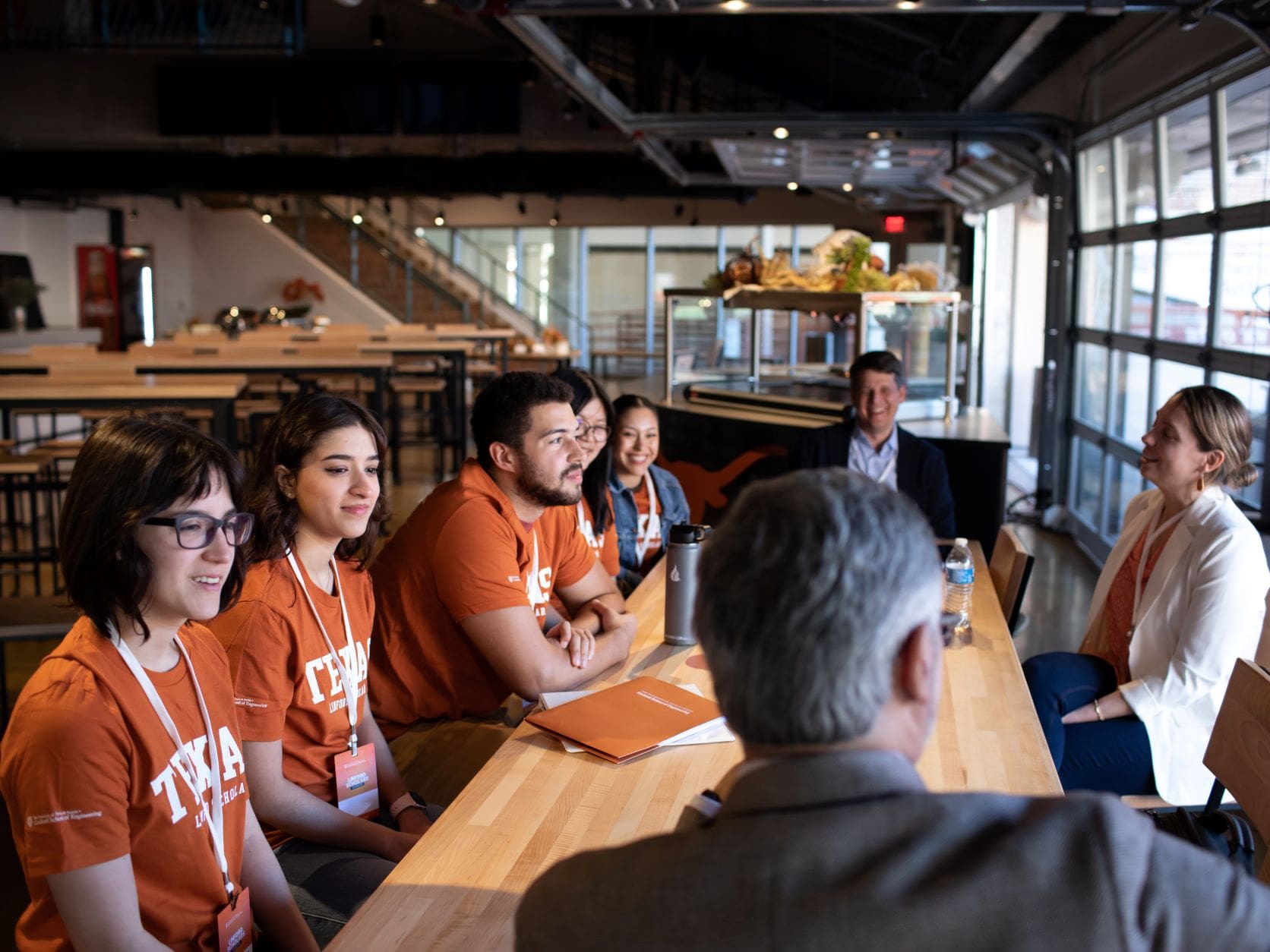 Sarah Gruber is a first-year student in the Cockrell School's Chandra Family Department of Electrical and Computer Engineering and one of the first Linford Scholars. Originally from San Antonio, Gruber built her first computer from scratch at age 15.
Gruber refers to herself as her family's IT specialist, and she someday aspires to work at AMD. This scholarship will provide her with the means to focus primarily on advancing her education.
"Instead of having to work all the time I can take this time to explore more opportunities, join clubs, volunteer, learn more skills," Gruber said.
The Linfords attribute their professional successes to their foundations in engineering and science. Michael earned his bachelor's degree in mechanical engineering from UT Austin, Cockrell School of Engineering, in 2005. Erika holds a bachelor's degree from the California Institute of Technology and received her master's degree from the Massachusetts Institute of Technology, both in chemistry. They believe that "access drives excellence" and, as scholarship recipients during their education, are passionate about supporting the future engineers who will go on to change the world.
"We have a strong belief that science and engineering make the world better, so investing in future engineers and scientists seemed like an obvious fit to us," Michael and Erika Linford said. "Students shouldn't have to skip out on an education simply because they don't have the financial means. We want to ensure those with the skills and ambition to succeed have the support they need."
The Linfords concluded, "Our goal through these scholarships is to support students with the skills, experiences, and potential to change the world for the better. We hope that access to the best education in the world continues to expand to the best students."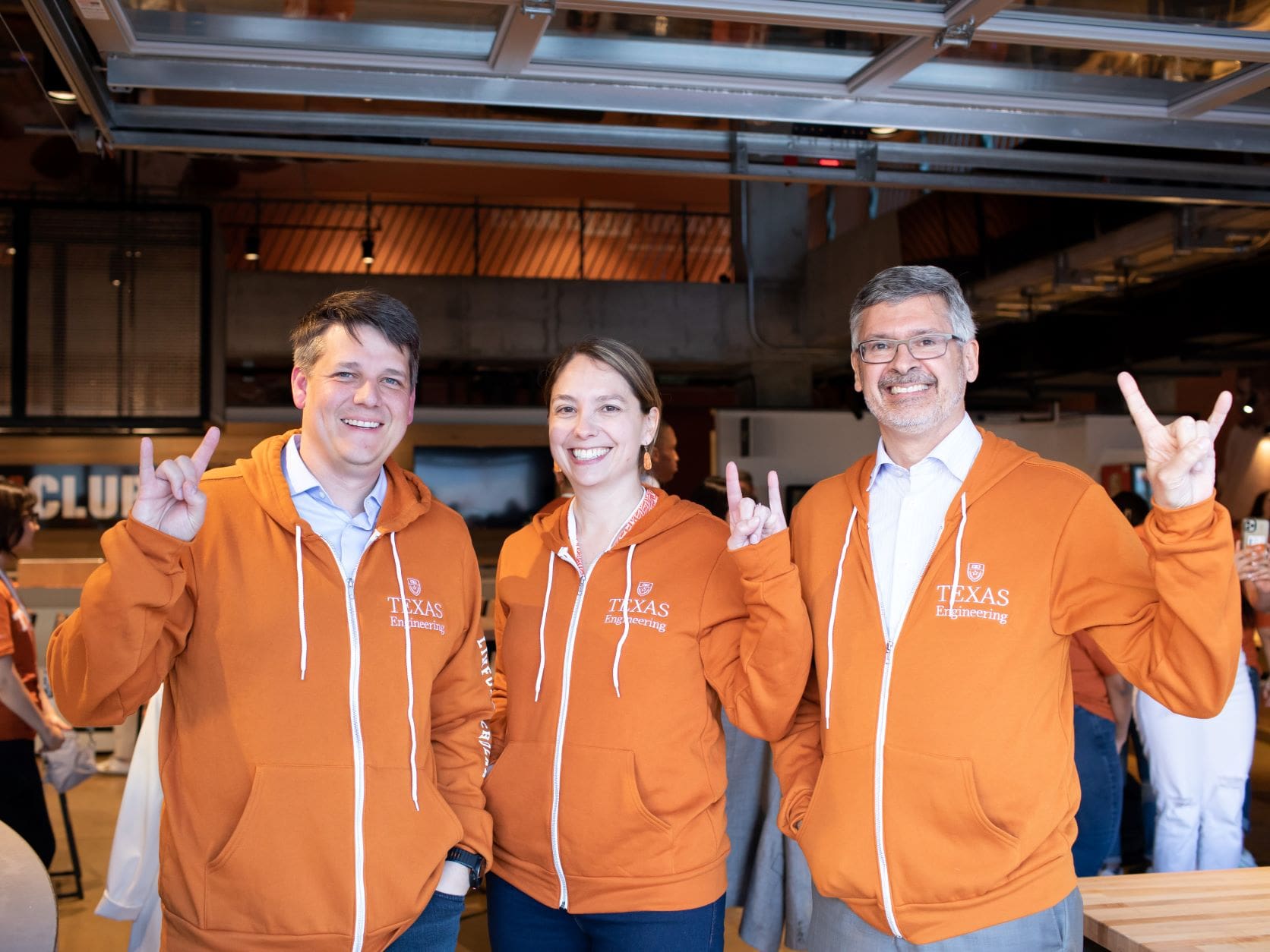 The inaugural class of Linford Scholars stepped foot on the UT campus in the fall of 2022.
Christopher Brinkley is a member of that inaugural class and a first-year electrical and computer engineering major. He is from Houston and is on the Track and Field team at UT Austin.
Christopher comes from a family of engineers and enjoys problem solving, so he set out on this path from an early age. He hopes to get into a hardware-focused career and is grateful that the scholarship will help him toward achieving that goal.
"I want to do something where I can be hands-on and physically fix and build things. To me, that's the most fun part of engineering," Brinkley said.
The investment from Michael and Erika Linford supports UT's What Starts Here fundraising campaign — one of the largest campaigns in Texas higher education history. The university publicly launched the campaign in March of 2022, with a goal to raise $6 billion, with $1 billion earmarked for scholarships and student support.