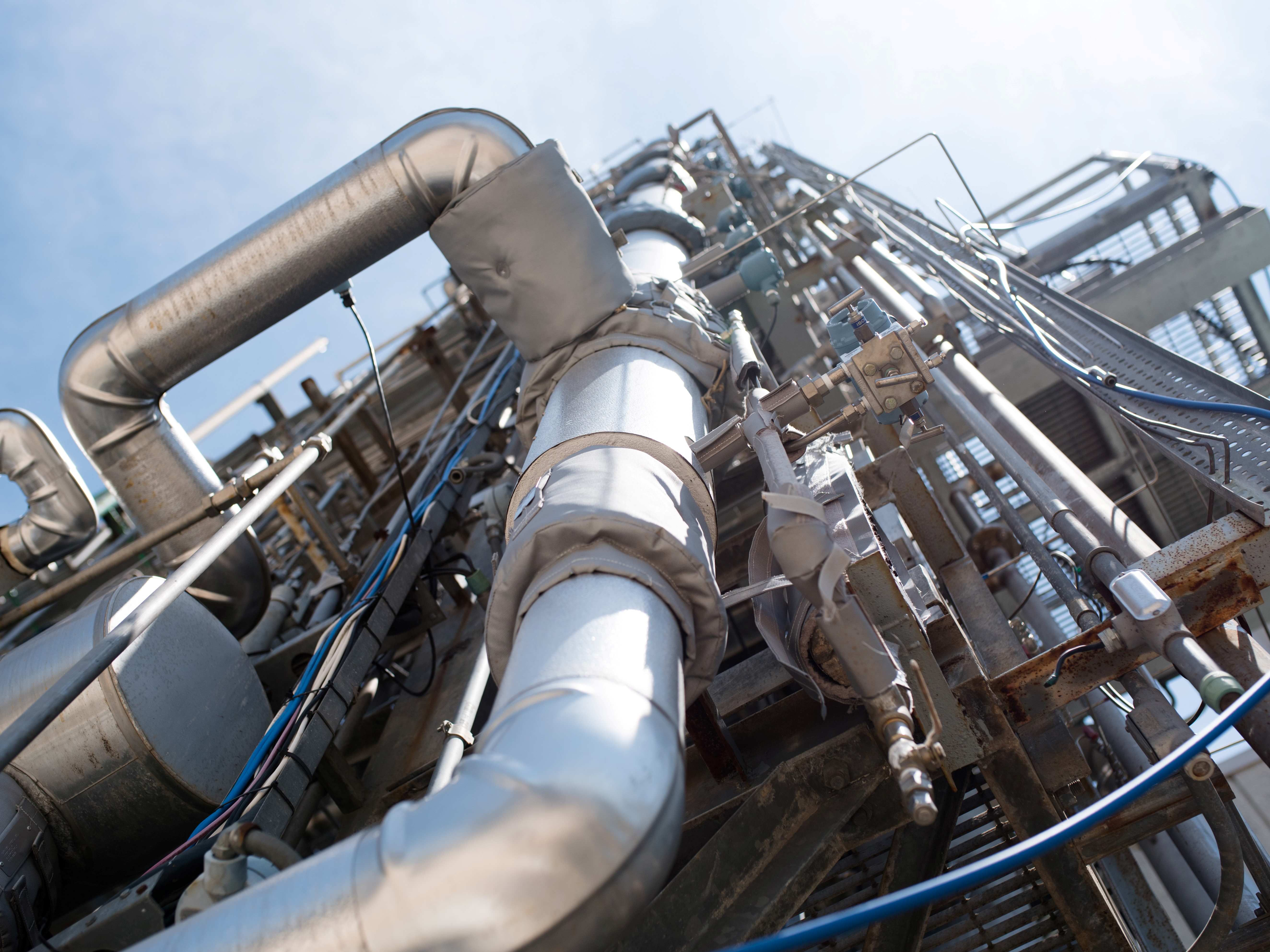 An alliance of nine universities, three national labs and 37 companies will tackle one of the biggest hurdles to decarbonizing manufacturing: carbon dioxide emissions from generating process heat.
Researchers at The University of Texas at Austin will play a significant role in the effort that aims to replace the energy source that powers most manufacturing processes, swapping out hydrocarbon fuels for clean electricity – generated through renewable sources such as solar and wind. Doing this could make a major impact, as manufacturing represents more than 30% of U.S. carbon dioxide emissions.
"Turning raw materials into useful products requires increased temperatures and a source of heat. In many industries, heating is done today as it was done in the early days of the Industrial Revolution – by burning a fuel, which in turn generates CO2," said Michael Baldea, professor in the Cockrell School of Engineering's McKetta Department of Chemical Engineering and Oden Institute for Computational Engineering and Sciences, who led the effort on UT's behalf. "What we're trying to accomplish here is to find the best ways to replace combustion heating with electric heating."
The new Electrified Processes for Industry without Carbon (EPIXC) Institute is funded through a five-year, $70 million grant from the U.S. Department of Energy and more than $74 million in contributions from industry and other sources. It is DOE's seventh Clean Energy Manufacturing Innovation Institute.
UT Austin researchers will receive $17 million from the DOE as part of the project, the second most behind Arizona State University, which is the lead institution. Texas Engineers involved in the project will apply their unique expertise in chemical processing and the power grid to the research. UT Austin's Process Science and Technology Center will be a key test bed for implementing and validating new ideas.
"Texas Engineers aim to solve the world's biggest problems, and decarbonizing manufacturing is about as big as it gets," said Roger Bonnecaze, dean of the Cockrell School of Engineering. "The Cockrell School's combined expertise in energy and chemical engineering and its unique Process Science and Technology Center will be invaluable to the success of this alliance."
Heat is essential to manufacturing and is used to support chemical reactions, remove moisture, generate steam, promote chemical separations, melt and treat metals and much more. However, process heating — creating the thermal energy used to transform materials and produce manufactured goods — consumes more energy and produces more carbon emissions than any other operation in the industrial sector. By transitioning to clean electricity as an energy source, industries can reduce emissions and improve energy efficiency through technologies such as induction, microwave or radio-frequency heating, in addition to conventional resistance heaters.
In the early parts of the project, UT Austin researchers will focus on two core challenges. The first is the logistics of switching from natural gas to electric boilers to generate steam for manufacturing.
The second front is understanding the impact these changes will have. Electrifying manufacturing could create additional strain on the power grid. And the heavy reliance on renewables will be a change because of their cyclical availability.
"Renewable electricity is intermittent – wind blows harder at night and the sun only shines during the day – so we'll have to get used to the idea that the energy source we will use will fluctuate," Baldea said. "Currently, manufacturers assume that electricity is a utility that is available whenever it is needed, so we will have to study the impact of this variability."
Baldea is the chief technology officer of the EPIXC Institute. Also involved in developing the institute from UT Austin are Brian Korgel, chemical engineering professor and director of the Energy Institute at UT Austin; Bruce Eldridge, distinguished senior lecturer of chemical engineering; Vince Torres, associate director of the Cockrell School's Center for Energy and Environmental Resources; Hao Zhu and Alex Hanson, faculty members in the Chandra Family Department of Electrical and Computer Engineering; Maria Juenger, professor in the Department of Civil, Architectural and Environmental Engineering; and Vaibhav Bahadur, professor in the Walker Department of Mechanical Engineering.