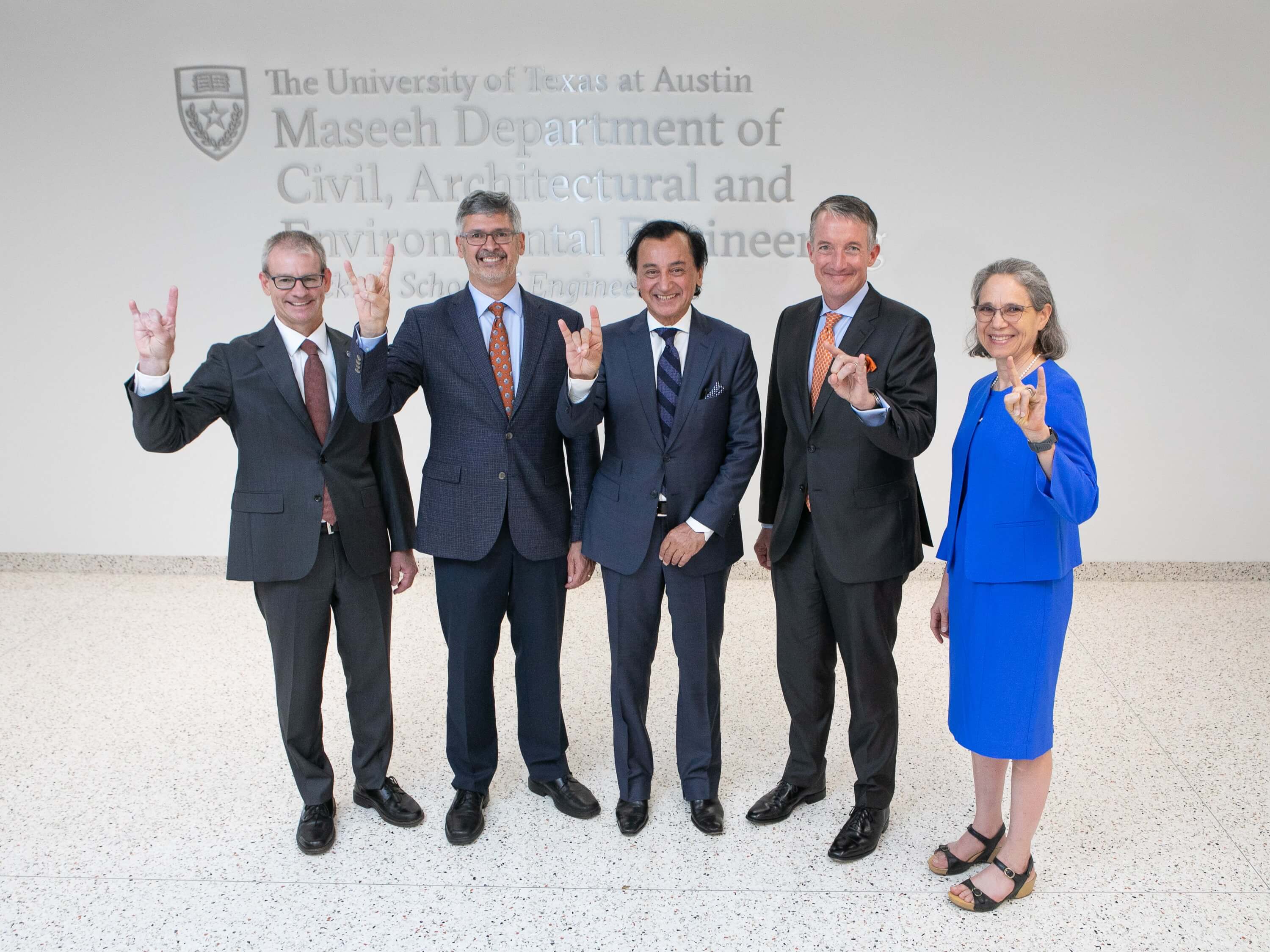 The University of Texas at Austin will reimagine its approach to training civil, architectural and environmental engineering students as society's designers, with a renewed emphasis on leadership and service needed to solve global challenges. A transformational investment from a UT alumnus will galvanize this approach, which he calls "engineering the big."
With this commitment, the department has been renamed the Fariborz Maseeh Department of Civil, Architectural and Environmental Engineering.
"Technical expertise and leadership will both be required for our cities and broader society to thrive, and Fariborz recognizes the role talented engineers will play in tackling the biggest issues we face," said President Jay Hartzell. "This monumental investment will enable one of the nation's top-ranked departments that propelled Fariborz's success to in turn educate future leaders and pioneers who will design and shape the cities and environment of our future. Through our many meetings and discussions, I have come to consider Fariborz a friend as well as a colleague, and I could not be happier about his commitment to UT as we change the world."
Traditionally, civil, architectural and environmental engineers have been tasked with designing, building and maintaining public and private infrastructure. But in the face of rapidly escalating infrastructure crises, these engineers must also become leaders in the charge to respond to environmental and societal trends by harnessing advancements in technology to better their communities and society as a whole.
"Fariborz is a tireless advocate for academic education and research, and his support will ensure the department's impact around the world for years to come," said Roger Bonnecaze, dean of the Cockrell School of Engineering. "His support will help the department reshape its curriculum and advance its research to better prepare students to partner with the community-based people and institutions who deal with global challenges firsthand."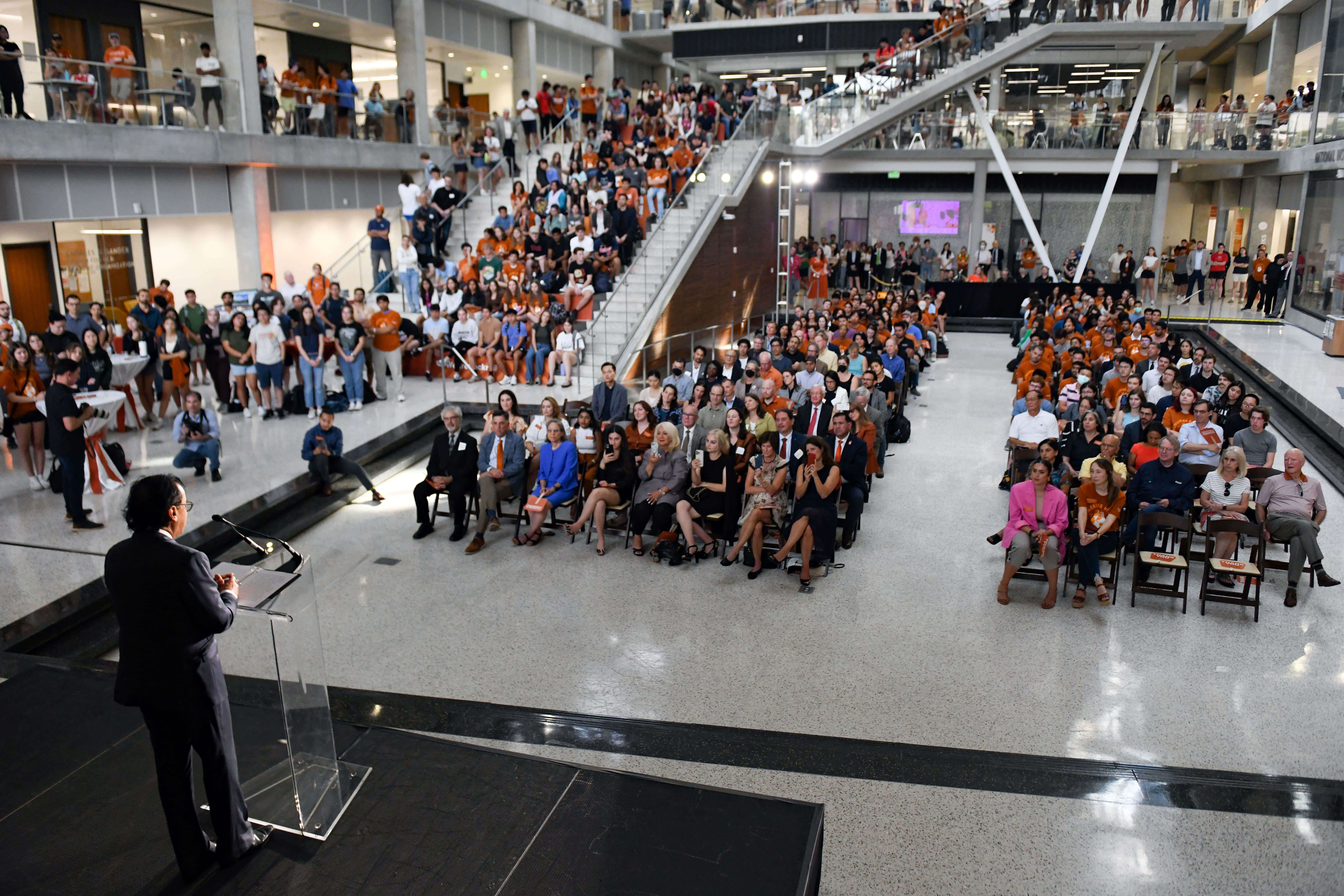 Maseeh, who immigrated to the United States from Iran as a teenager, earned a master's degree in civil engineering at UT and a Ph.D. from the Massachusetts Institute of Technology. He is the managing principal at Surlamer Investments and The Massiah Foundation. He founded IntelliSense Corp., a microelectromechanical systems company that was acquired by Corning in 2000. He was elected to the National Academy of Engineering in 2023 for his advancements in efficient design, development of microelectromechanical systems and public service.
Maseeh believes that engineering is in an era of "tiny things," characterized by rapid development in semiconducting, artificial intelligence and microprocessing. The next era will require big-picture thinking to meet complex, decades-long problems — including the nexus of cities, water and energy.
"This department really owns society's big, macro issues," Maseeh said. "Civil, architectural and environmental engineering will each have a huge impact on the future. That's what I call the engineering of the big."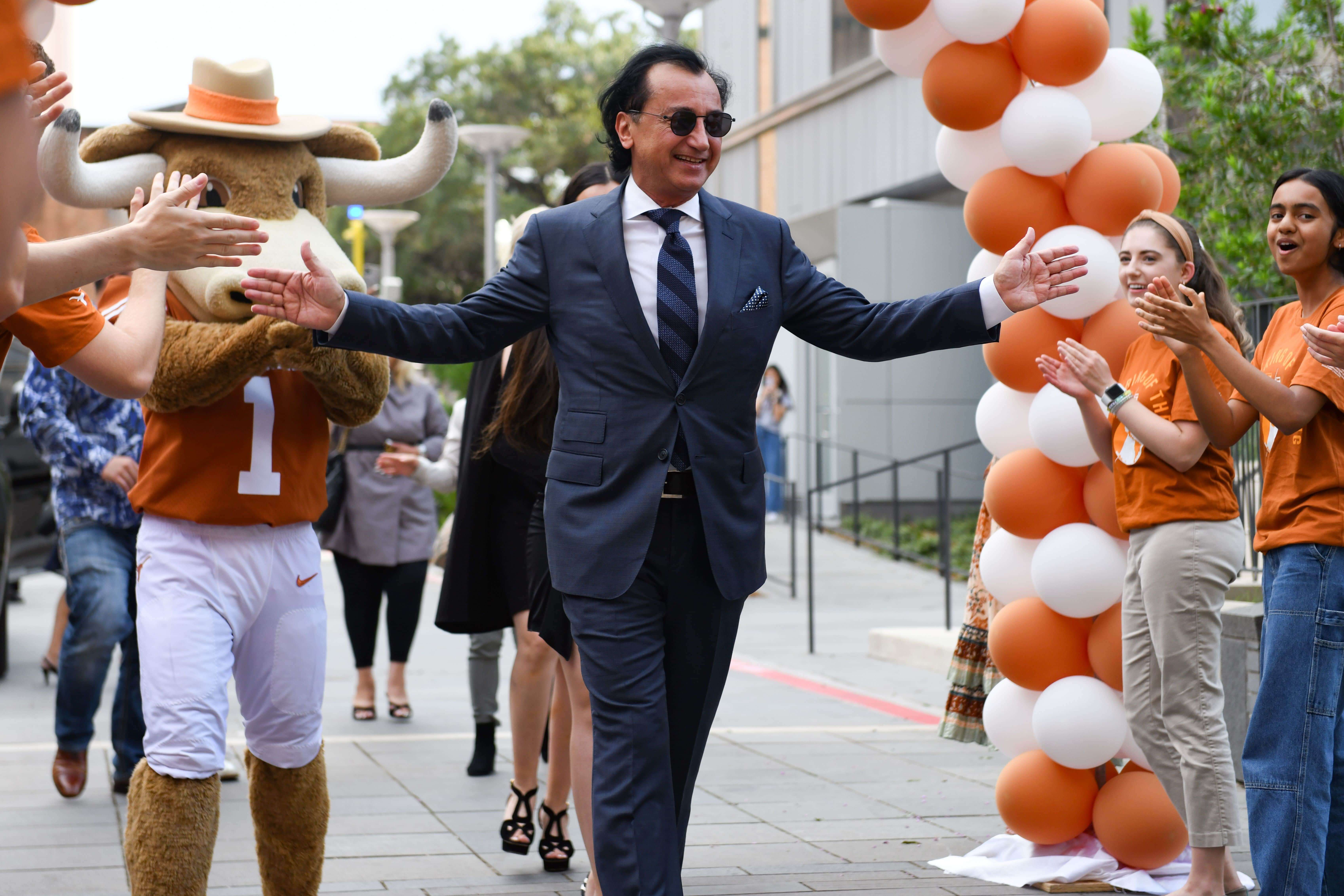 Preparing future engineers for this new environment requires innovative research and educational approaches that department chair Bob Gilbert believes can become a model not just at UT, but at universities around the world.
"As one of the largest and highest-ranked civil, architectural and environmental engineering programs in the nation, we believe we can lead this transformation to pursue innovative research and modernize our curriculum to confront the big problems of today — climate change, limited resources, outdated and crumbling infrastructure, and many more," Gilbert said.
The Department of Civil, Architectural and Environmental Engineering in the Cockrell School of Engineering is one of the largest of its kind in the U.S. Its undergraduate and graduate programs are ranked in the top 10 in the U.S. and graduate 250 and 100 students, respectively, each year.
This investment from Fariborz Maseeh supports UT's What Starts Here fundraising campaign — the largest campaign in Texas higher education history. The University publicly launched the campaign in 2022, with a goal to raise $6 billion.