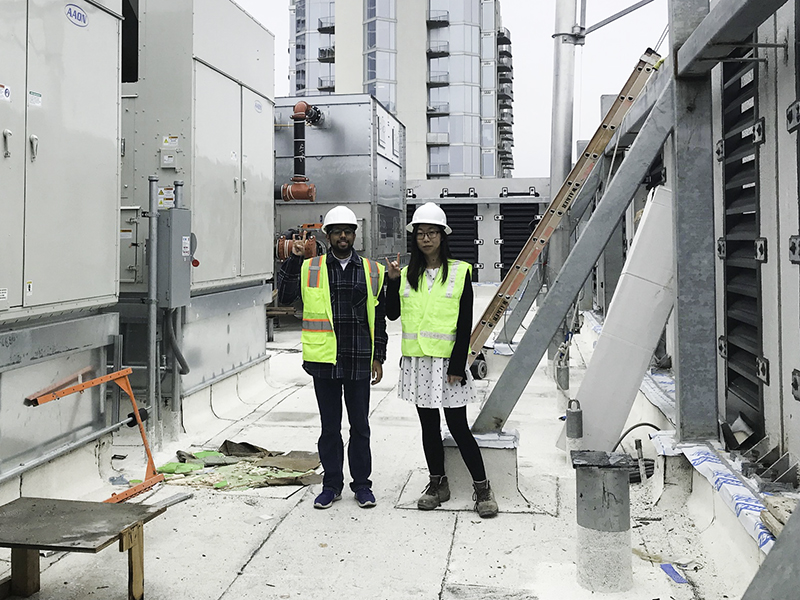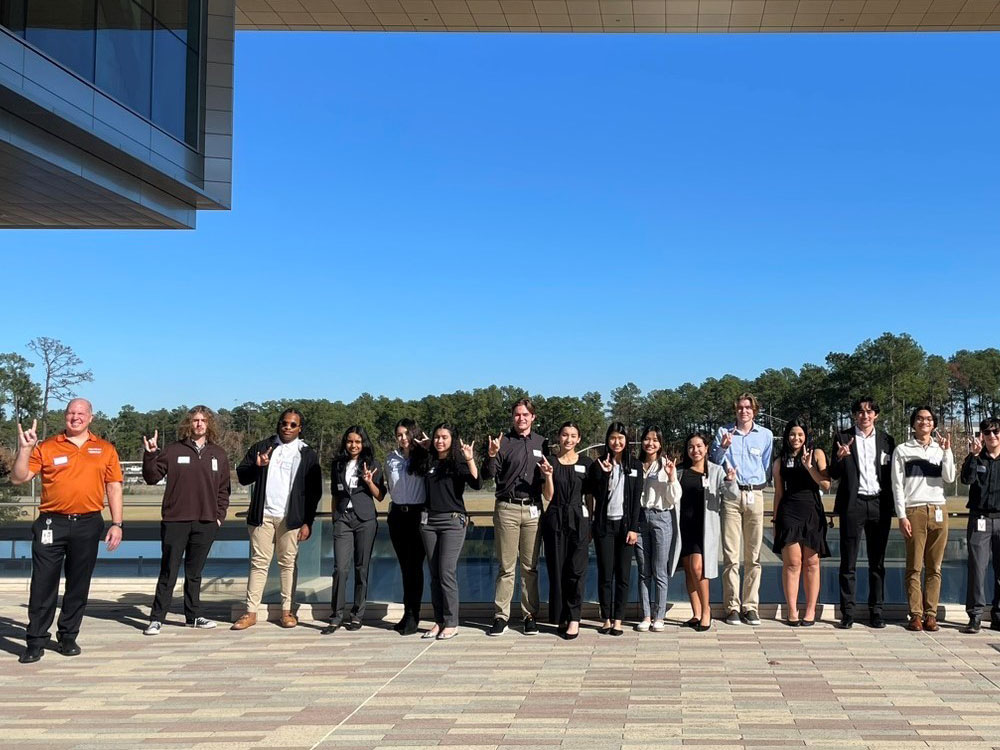 An Externship connects students and employers over winter break to provide exposure to a wide variety of career fields and industries within engineering. This one-day job-shadowing opportunity occurs in January before the start of the spring semester. During an Externship, employers demonstrate current projects and discuss possible career paths within their organization. Students utilize an Externship to explore what a potential career can look like within their major. Past Externships have included panels with company leadership, question-and-answer sessions and tours of workspaces. Virtual Externships are available for students who cannot attend an in-person event.
Externship was an excellent way to get to know company culture and experience what a day in engineering looks like.
- Past Participant
2023-24 Externship Program Timeline
Employer Registration
Thursday, September 14 - Wednesday, October 18, 2023
Employers notified of student matches in early December.
Student Registration
Wednesday, November 1 - Friday, November 17, 2023
Students will be notified of Externship Matches in late November.
2024 Externship Visits
Employer selects one day during the week of:
Monday, January 8 - Friday, January 12, 2024
Registration Process

Employers must have an account in the ECAC System, powered by Symplicity to participate in the externship program.
Employers
Login to your ECAC account and select "externship" from the jobs tab
Select which date(s) you would like to host students
If another date is preferred, contact the This email address is being protected from spambots. You need JavaScript enabled to view it.
Build your agenda for either a virtual or an in-person visit by adding details to the event description.
Need help getting started? Contact Martha Thomas, Externship Coordinator at This email address is being protected from spambots. You need JavaScript enabled to view it. or 512-471-1915.
How are students matched with employers?
The matching process takes into account which majors the employers would like to invite. Matching is done through our Simplicity system and students are matched by the order of their applications. Once matching between employers and students is complete, we send a list of students who have selected your company along with their resumes.
Is there a minimum or maximum number of students that must participate?
On average, employers select 10-15 students. Some employers take as few as 5, some take as many as 25. We recommend 8-10, depending on your facilities, for optimal student interaction. Employers are able to set the maximum number of students so that you have control over how many students attend.
What have other companies' externship visits looked like?
This can vary widely between employers. We recommend 10 am – 3 pm depending on the company's availability to accommodate student schedules. Some do a full day of activities, others do a half day (ex: 10am-3pm). Students most enjoy being able to tour facilities and talk to actual engineers who can provide insight into what kinds of projects they work on and what their day-to-day is like. Short presentations about the company's work, vision and culture also go over well. A light lunch is usually provided for students depending on the length and time of the visit.
Would the students be able to showcase themselves to recruiters/engineers while they're visiting with us?
We view externships as an excellent opportunity for students to get valuable on-site experience with employers in their field of study. It is primarily an opportunity for employers to showcase what it would be like to work for that company, but the program is flexible enough to also allow for students to demonstrate what they offer as well. While the externship experience is not meant to be a formal recruiting opportunity, the externship day can be structured by the employer to offer plenty of opportunities for more informal interaction between students and recruiters/engineers. Employers have control over how they set the agenda.
Students
Log in to your ECAC account and upload your resume
View the participating employers by searching 'Externship' on the job board
Select an Externship and submit your resume
Keep in mind when selecting a date and location that you are responsible for your own Externship transportation
Be sure you will be able to attend at the company's location during your Winter Break from UT.
Interested in participating in an externship? Here are a few FAQs to learn more about externships. Please contact the This email address is being protected from spambots. You need JavaScript enabled to view it. for additional questions or concerns.
How long does an externship last?
Each employer has a different itinerary, and usually designs an entire day of planned activities. The average Externship lasts about five hours.
Will I be interviewed?
No. The externship visit is not a formal recruiting event. It is an opportunity to learn more about the field of engineering without the stress of an interview.
Will an externship lead to a co-op or internship?
Not necessarily. We encourage you to bring a resume and network with the employer representatives; however, this is not intended to be a job-searching event.
How do I get to the employer site?
You must provide your own transportation to and from the employer site. However, upon registration completion you may request rideshare assistance by contacting the Externship Coordinator at This email address is being protected from spambots. You need JavaScript enabled to view it..
What do I wear to an externship visit?
Unless otherwise noted by the host employer, dress in business casual attire. View interview attire guidelines on ENGR Direct Students.
Am I guaranteed an externship visit?
Yes and no. Although we do our best to enlist employers from each engineering discipline and in multiple cities, not all students will be accommodated with an employer in their major and preferred location.
Students are matched with one employer based on academic discipline in order of resume submission. Students who frequently check their emails and promptly act on them have a better chance of getting an externship with their top choice.
Keep in mind that even if you are not matched with your top choice of employer, you will still benefit from visiting another organization and learning about how engineering is applied in the corporate world.
Are there any consequences if I select an employer to visit, then do not attend on the day of the externship?
Yes. If you do not show up for your externship and fail to contact both the employer and the externship coordinator ll in advance, you will lose access to your ECAC Job System account. This will block you from using the online system until you come in to meet with the externship coordinator. Not showing up is not fair to the employer, who spends time and money preparing for you, as well as to other students who may have wanted to visit that employer.
Remember, once you select an employer to visit, you are obligated to participate. They will be expecting you and will communicate with the Engineering Career Assistance Center if you do not show.
How do I apply?
Students must have an ECAC Job System account to participate in the externship program. To apply:
Create an ECAC Job System account
Upload a resume
View employers participating by searching for Externship Listings Jobs > ECAC System Jobs > Advanced Search > Select "Show Me: Externship Listings" > Search
Submit your resume to Externship Listings you would like to attend when student registration begins.
An updated high school resume with current contact information is acceptable for first-year students.
How will I be matched?
Students are matched with an employer site based on their major and slots available in order of resume submission. Students who submitted their resume to multiple listings can and may be attending multiple Externships on different days. Students will receive an email message within the externship listing once they have been matched. Apply for externship postings in the order of your preference (#1 choice = 1st application). This ranks your preferences by the time and date of when you apply. Matching will be based on this order.
Remember, once you select an employer to visit, you are obligated to participate. Site location and employer information will be on the listing. They will be expecting you and will communicate with the Engineering Career Assistance Center if you do not show.