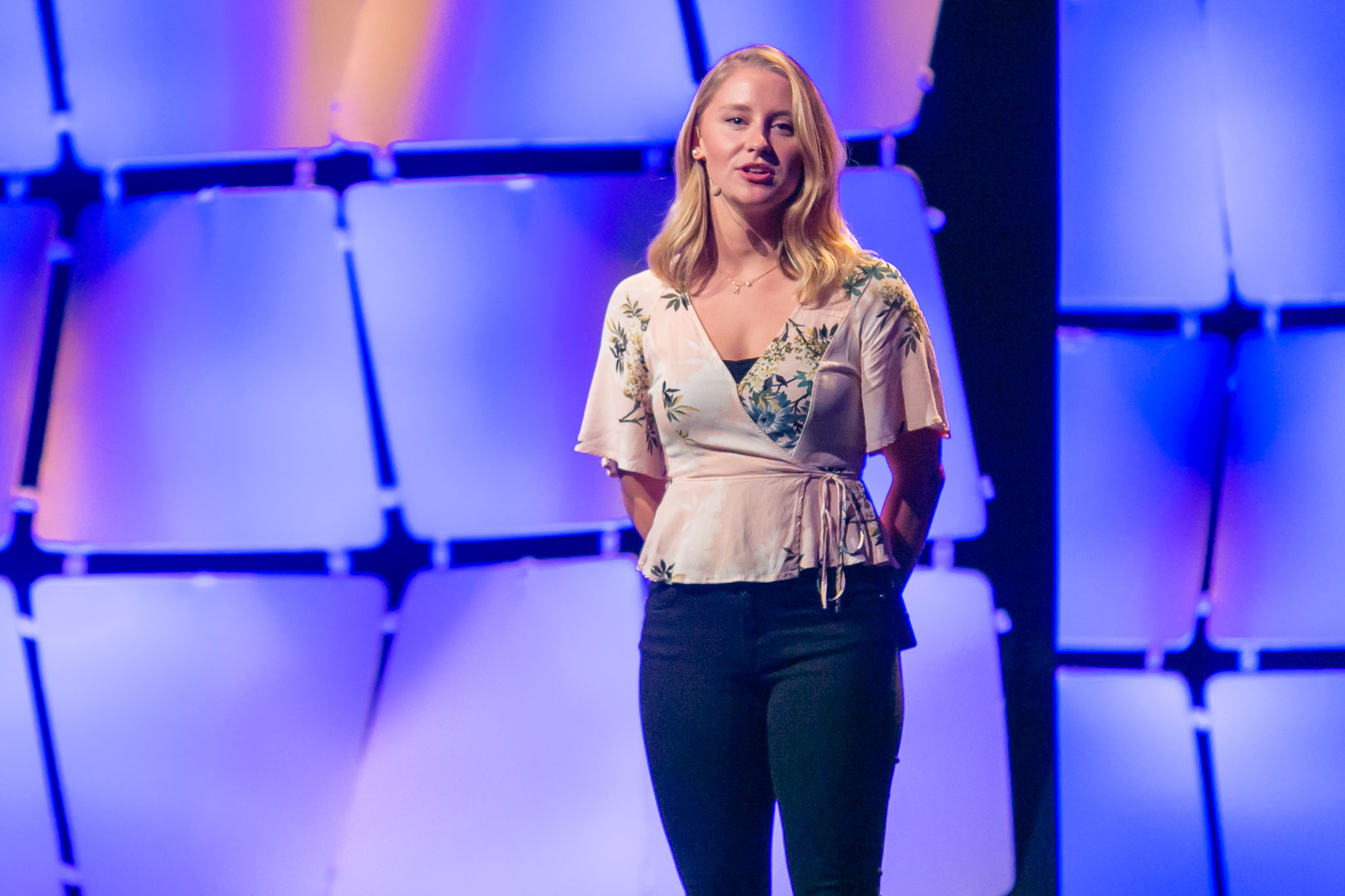 Texas Engineering students are driven by an ambition to not simply turn their ideas into reality but to turn them into real companies. At The University of Texas at Austin, entrepreneurship opportunities are at the heart of the student experience — with pitch competitions, business development mentorships, accelerator programs and many other mechanisms to coach students throughout the startup process.
The list below is only a sampling of the programs provided at UT Austin. To view more, visit UT Entrepreneurship and Innovation.
Genesis Program
Created by Cockrell School alumni and students in 2016, Genesis provides critical resources to encourage more successful startup companies for UT Austin's vast community of student innovators and inventors. Students are also placed on both sides of the investment table, allowing them to assume leadership roles in finding deals, conducting diligence and investing in startups founded by their peers.
Texas Innovation Center
The Texas Innovation Center is the hub for bringing UT engineering and science discoveries and technologies to the market. While the center's primary focus is STEM faculty and graduate students, we welcome collaboration with other areas of campus and opportunities to work synergistically with the Cockrell School of Engineering and the College of Natural Sciences.
Texas Momentum
Texas Momentum is a student-run startup program that aims to create a vibrant entrepreneurship community for students at UT and runs a semester-long startup accelerator that connects student founders with product managers, software engineers and designers to build, launch and scale their venture.
Longhorn Startup
The Longhorn Startup Program consists of a lecture-based seminar course featuring prominent entrepreneurs to speak to students, give advice and answer questions, as well as a project-based lab course that identifies student entrepreneurs who are building scalable technology companies and gives course credit for working on their startups while still in school.
Blackstone LaunchPad
The LaunchPad is an interdisciplinary, cross-campus effort designed to introduce entrepreneurship as a viable career path for UT Austin students, while cultivating an entrepreneurial mindset among faculty and staff.
Longhorn Entrepreneurship Agency
An arm of the UT Austin Student Government, the Longhorn Entrepreneurship Agency fosters and supports entrepreneurship opportunities on the Forty Acres by working with university administration and others to cultivate a premier campus environment for students to build new ventures.
Entrepreneurship Minor
This minor program will equip students with entrepreneurial thinking and talents to propel their success in a knowledge-based, innovation-driven economy and across a broad range of industries and settings.
Texas Venture Labs
Designed for graduate students, Texas Venture Labs is a campus-wide initiative to accelerate startups in taking their innovations to market and to transform students into entrepreneurs and business leaders.