K-12 Programs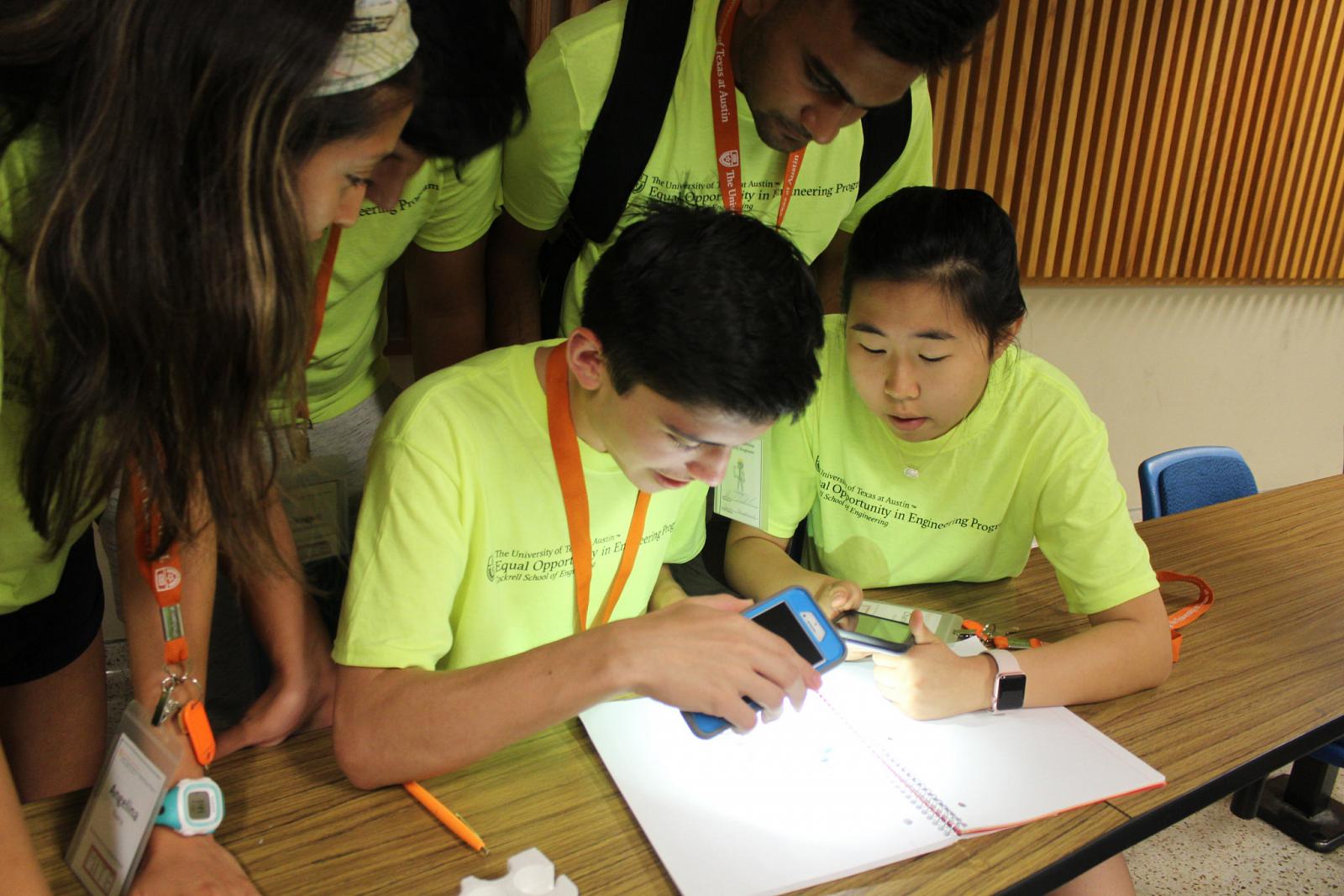 EOE recruitment efforts include summer enrichment programs and one-day events designed to interest and inform underrepresented prospective students about engineering at The University of Texas at Austin. In addition to our dedicated events and programs, student groups Pi Sigma Pi Minority Academic Society, the National Society of Black Engineers and the Society of Hispanic Professional Engineers partner with middle schools to introduce STEM fields to young students.
Longhorn Engineering is a free, campus visit for underrepresented high school students interested in learning how engineering shapes our world.
YOUatUT is a one day pre-college event for high school students (9th-12th grade students) interested in exploring the different engineering fields that The University of Texas at Austin has to offer.
My Introduction to Engineering (MITE) is a five-day camp for current high school juniors to discover engineering through participation in an engineering team project, hands-on activities and interactions with engineering students, faculty, staff and alumni.
World of Engineering is a virtual outreach event for K-8 students and their families to participate in hands-on engineering activities led by current UT Engineering students to spark interest in future engineers.
EOE Connect is an invite-only event for underrepresented engineering students who have been admitted to the Cockrell School of Engineering
Longhorn Engineering Summer Camp is a free, interactive learning experience that will engage rising 8th and 9th graders in activities that promote the wide impact of engineering. Campers will experience for themselves how engineering mixes with art, sports, medicine, sustainability, and more.