Professional Education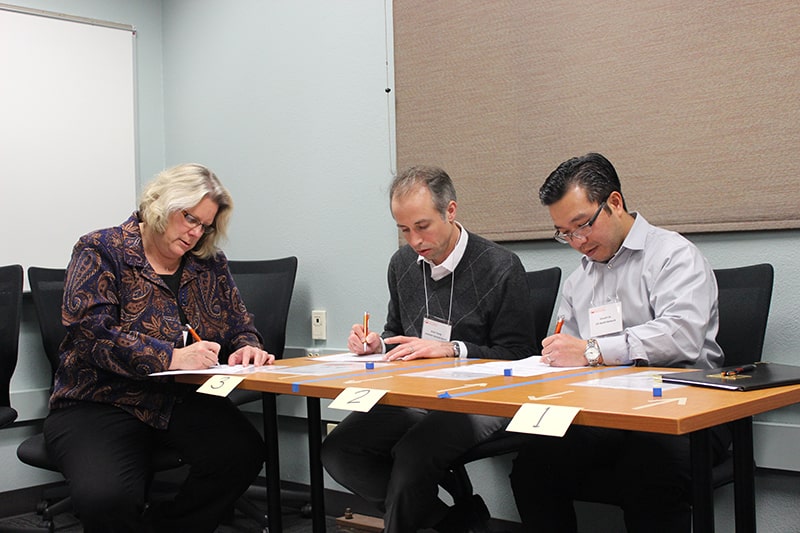 Through the Texas Engineering Executive Education program, we provide results-driven professional and continuing education for busy engineers and companies. From custom courses and certificate programs that range in disciplines from construction and energy to ethics and operational management, our program gives companies and their employees the training and skills to take their careers and goals to the next level. Learn more about our executive master's programs
Courses
Offerings include courses in areas such as forensics engineering, offshore structures and managing software teams, among many others.
Certificate Programs
Our two certificate programs are Lean Six Sigma, which provides participants with comprehensive tools and methods to improve excellence in everyday tasks that will reduce costs, streamline processes and improve outcomes, and Software Project Management, which provides participants with the skills to deliver successful software projects that support an organization's strategic goals.
Custom On-Site Courses
We will consult with you to assess your organization's specific training objectives and help find the best course or workshop to meet your needs. We conduct programs on a single topic or many, for one day or over a period of weeks or months.
Petroleum Extension (PETEX)
The PETEX program trains industry professionals at all experience levels around the globe in new technologies, cutting-edge equipment and current industry standards and practices that help build a more competent, prepared workforce.
Health and Safety Training Center
In addition to providing safety compliance training for the mining industry, the Health and Safety Training Center also provides safety and health training for Occupational Safety and Health Administration (OSHA) compliance, electrical safety, certification exam prep for safety professionals, MSHA Underground Mine Safety compliance and expanded First Aid/CPR offerings.