Message from Associate Dean Christine Julien: Celebrating Black History Month
February 1, 2021
Dear Cockrell School Students, Faculty and Staff,
This month, I invite everyone to join the Cockrell School in celebrating Black History Month. This celebration can trace its origins back to 1926 when Dr. Carter G. Woodson chose the second week of February as Negro History Week and worked tirelessly to develop educational materials to support public schools in teaching the history of Black Americans.
As an important historical note, Woodson, who has been termed the "Father of Black History" for his pioneering work to establish the study of Black history as a discipline, has a truly inspiring personal story. I am awed by his incredible dedication, passion and tenacity for pursuing his own education, even in the face of seemingly insurmountable barriers.
By the 1960s, the initial weeklong celebration had transitioned into a month-long event in many schools and universities. In 1976, it was officially and nationally extended to Black History Month, when President Gerald Ford urged all Americans to "seize the opportunity to honor the too-often neglected accomplishments of Black Americans in every area of endeavor throughout our history."
In this spirit, we use February to recognize and honor the achievements of our outstanding Texas Engineering Black community. Starting tomorrow with our "Celebrating Cockrell's Black Excellence" alumni panel, we will be promoting various campus events, sharing stories from our past, and providing educational resources around Black History Month throughout the month of February. I encourage you to check our website periodically and follow our @CockrellSchool and @CockrellEvents social media channels to stay connected.
We as an institution would not be who and what we are without the oft-forgotten contributions of our Black community members and their precursors. It is important to recognize and honor these endeavors every day, but we take the month of February as a special time to emphasize this essential piece of our history.
Sincerely,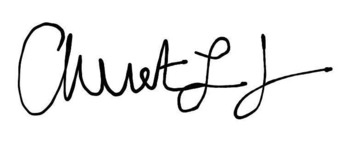 Christine Julien
Associate Dean for Diversity, Equity, and Inclusion, Cockrell School of Engineering