Message from Associate Dean Christine Julien: Happy Texas Girls in STEM Day!
March 1, 2021
Dear Cockrell School Students, Faculty and Staff,
I know that the past couple of weeks have been difficult for our community. Many of us have struggled with a lack of power and connectivity, missed assignments and deadlines, and experienced water and other damage to our homes. I hope that the past week of somewhat brighter weather has given you space and time to recover. As always, if there is anything you need, please do not hesitate to reach out.
As we turn the page and look forward, today marks the second-ever Texas Girls in STEM Day. It also marks the first day of Women's History Month. Texas Girls in STEM Day was created by Texas House Bill 3435 and introduced in the 86th Regular Session of the Texas House by Representative Rhetta Bowers. Check out this video in which Rep. Bowers shares her perspective on the creation and importance of the occasion.
Within the Cockrell School, this gives us an opportunity to highlight the incredible work done by our Women in Engineering Program (WEP). The winter storm delayed WEP's 2021 Girl Day event by one week, so this past weekend was the first of two Girl Day Weekends. If you missed it, you missed seeing another outstanding, high-energy event for girls to explore STEM. But because Girl Day is virtual this year, you can still join the fun next weekend. I have personally valued participating, both as a presenter and as an attendee with my own daughters sharing in the experiences.
Historically, stereotypes and cultural norms have diminished girls' interests in STEM fields, and their challenging experiences in STEM spaces have also been shown to drive them away from continuing in these fields. WEP programs like Girl Day and many others get at the heart of these challenges and promote and support girls and women in Texas Engineering. Throughout March, the Cockrell School and its departments will be promoting events and showcasing the great contributions of women in our fields. We invite you to join and amplify these conversations and stories both in our engineering spaces and through social media.
This month, while I hope you will find some time to relax during spring break, I also encourage you to find ways to actively engage with and support the amazing women engineers that surround you every day.
Sincerely,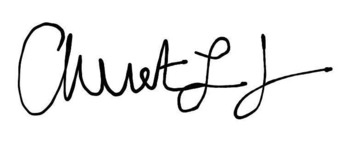 Christine Julien
Associate Dean for Diversity, Equity, and Inclusion, Cockrell School of Engineering