The Cockrell School is excited to celebrate Black History Month with events and stories about Black members of the Texas Engineering community, social media highlights about historical Black engineers and scientists, and more.
Celebrate With Us!
Share your stories, events, images, resources and other historical information with us. Use #CockrellCelebratesBHM #TexasEngineering #BlackHistoryMonth and follow and tag us on social media @CockrellSchool:
Twitter | Instagram | Facebook | LinkedIn
Or contact us at This email address is being protected from spambots. You need JavaScript enabled to view it..
Stories
We will be adding stories throughout the month, so please revisit this page each week for additional profiles and news.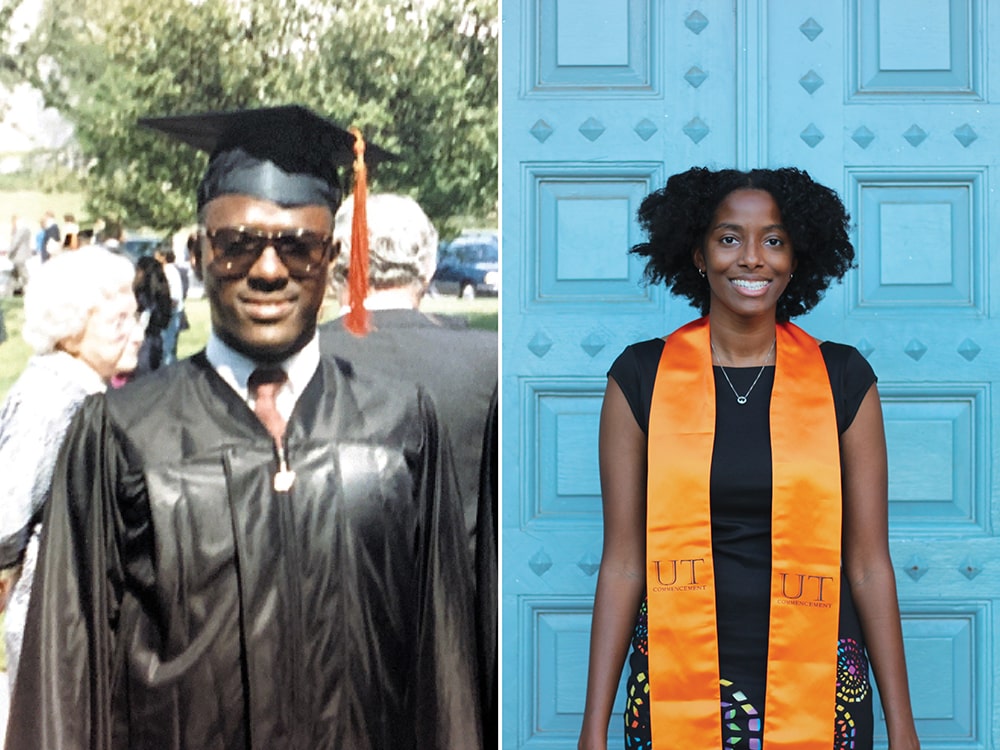 February 25, 2021
Like Father, Like Daughter: UT Chemical Engineering Alumni Share Unique Legacy
Some little girls grow up wanting to follow in their father's footsteps. Houston-native and recent Cockrell School of Engineering graduate Corrinne Cassel (B.S. ChE 2020) took this dream seriously, following her father's footsteps right to the Forty Acres to ... Read the story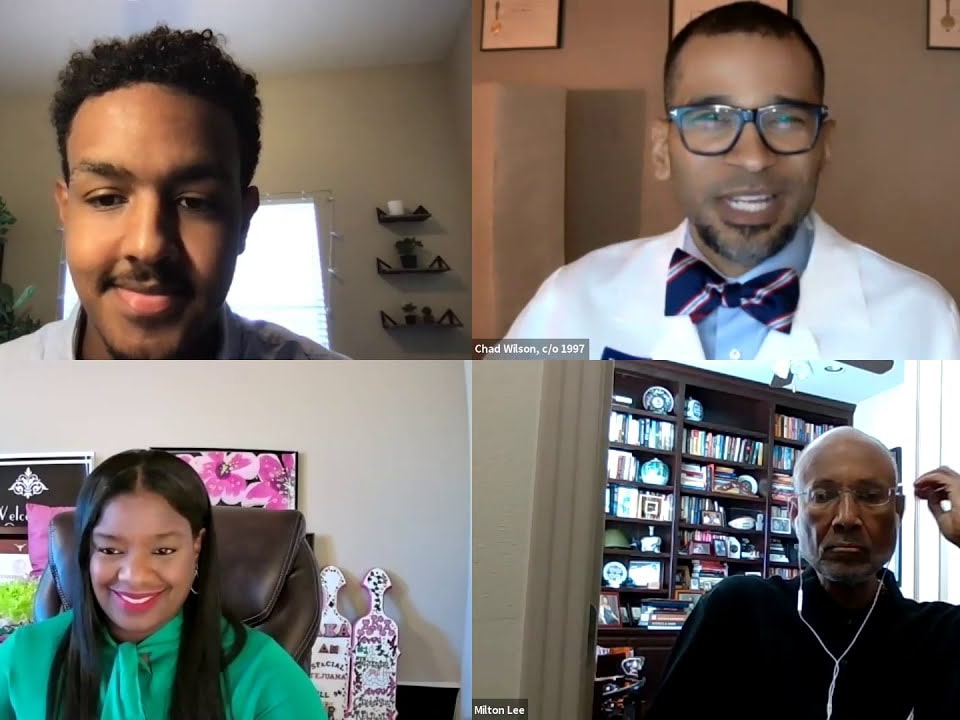 February 11, 2021
'You Must Have the Courageous Conversations:' Texas Engineering Black Alumni Share Stories, Insights on Promoting Lasting Change in DEI
In celebration of Black History Month, the Cockrell School of Engineering hosted a panel featuring some of Texas Engineering's most accomplished and dedicated Black alumni leaders: Tejuana Edmond (B.S. ChE 1998), Milton Lee (B.S. ME 1971) and Dr. Chad ... Read the story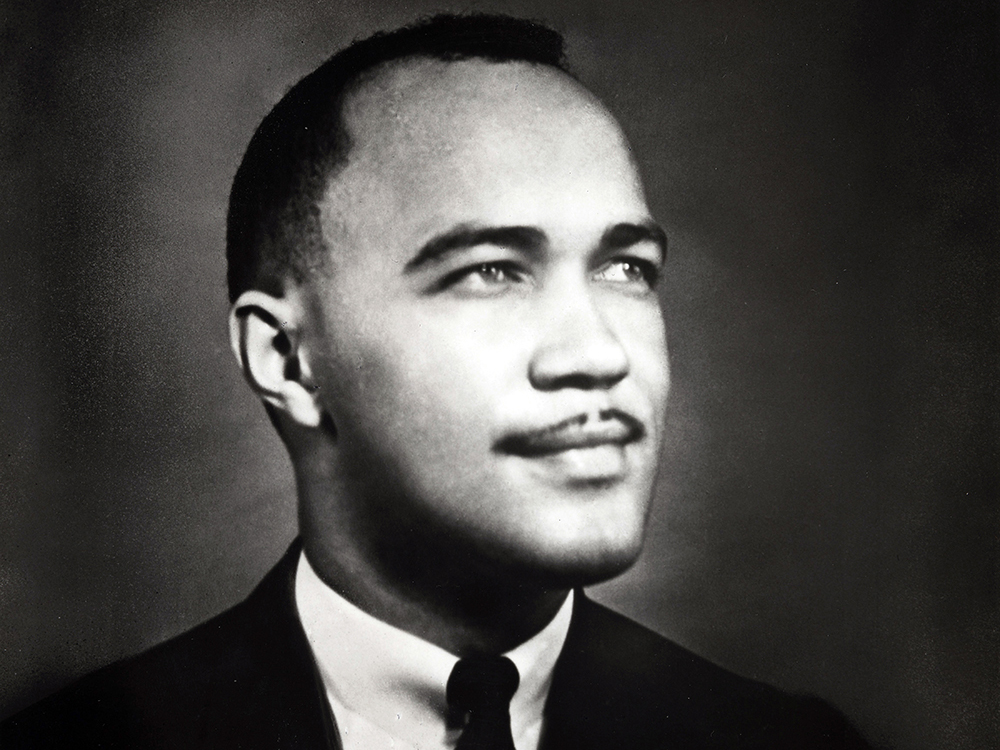 February 01, 2021
An Accomplished Engineer, Ervin Perry Made History as UT's First Black Faculty Member
Along with the Precursors, who were the first Black undergraduate students to enroll at UT Austin in 1956, Ervin Perry — who, in 1964, became the first Black faculty member at UT, a professor of civil engineering — helped ... Read the story
Events
February 10-12
State of Black UT
State of Black UT is a three-day event — Feb. 10-12 — that will facilitate discussions and exploration of the work UT has done, is doing, and needs to do to create a inclusive campus. Learn more
February 17, 12-1
A Conversation with Nikole Hannah-Jones, Creator of "The 1619 Project" and Staff Writer, New York Times Magazine
The Littlefield Lecture Series in UT's Department of History is hosting — on Feb. 17, 12-1 PM — a conversation and Q&A event Nikole Hannah-Jones, winner of the MacArthur Genius Award and the National Magazine Award, and history department Chair Daina Ramey Berry. The event is free and open to the public. Learn more and RSVP
February 2
Celebrating Cockrell's Black Excellence
We heard from some of our most accomplished and dedicated Texas Engineering Black alumni leaders as they share about their experiences as students, how they have navigated unique challenges in their careers and how they are promoting lasting change in society. Learn more about the panelists and watch the event recording
Resources and Additional Information
The Precursors
Learn about the first group of African American undergraduates to integrate the Forty Acres in 1956
The History of Integration at UT
View the integration timeline
Black in Engineering
Find resources to support Black faculty, staff, researchers, students, practitioners and advocates across the U.S. at blackinengineering.org
Carter G. Woodson
Read the personal story of Woodson, who is known as the "Father of Black History"
African American History Month
Learn more about the establishment of and celebrations around Black History Month at africanamericanhistorymonth.gov
Support the UT Chapter of the National Society of Black Engineers
The NSBE UT Chapter is a student-run organization that works to increase the number of culturally responsible Black engineers who excel academically, succeed professionally and postivitely impact the community.