Partner with EOE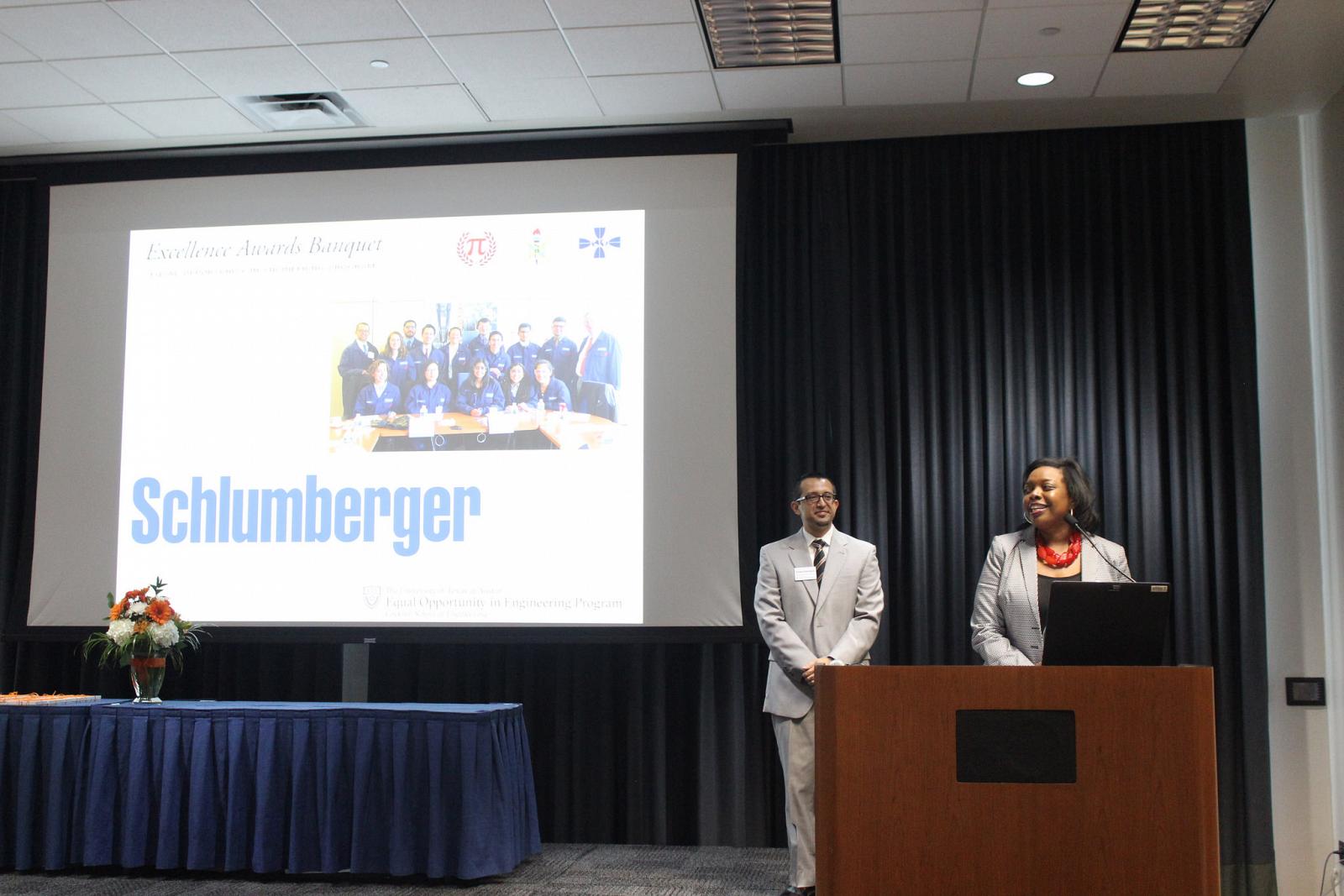 The Cockrell School of Engineering offers many opportunities to partner with and support the Equal Opportunity in Engineering Program (EOE) to recruit and support targeted pre-college or current underrepresented engineering students. Financial contributions, as well as volunteering time and other methods of support help EOE provide the best programs and initiatives to make the biggest impact on students' lives.
What Giving to EOE Means
All contributions go to support all of EOE's programs and initiatives, but below are some examples of what giving to EOE means:
$25 means a pre-college student can come to campus and learn about Texas Engineering and the admissions process.
$50 means an admitted high school student can come to campus and be persuaded to make Texas Engineering their first choice.
$150 means a current student can get one hour of free tutoring per week for the entire semester.
$400 means a rising high school senior can attend our My Introduction to Engineering (MITE) Program.
$650 means 25 First-Year Interest Group (FIG) students can be mentored by a successful engineering peer leader.
$1,500 means recognizing a "Hall of Fame" student for their academic and leadership success.
$3,000 means giving an undergraduate student the opportunity to participate in a research experience.
$5,000 means preparing current students with professional skills that will help secure a career in engineering.
$25,000 means a lifetime of supporting EOE through an EOE Endowed Excellence Fund.
You can support EOE as an Alumni Partner or Company Partner. Your support and involvement helps EOE make a significant impact on our student community.
Giving to EOE
Individual Gifts
All gifts made to the EOE Annual Fund are fully tax deductible.
Cash, Checks or Money Orders: Gifts made by cash, money order or check (payable to The University of Texas at Austin) should be mailed with a letter stating your gift's purpose to:
Equal Opportunity in Engineering Program
Attn: This email address is being protected from spambots. You need JavaScript enabled to view it., Director
2616 Wichita Street Stop A9600 (BWY 106)
Austin, Texas 78712