Current Student Events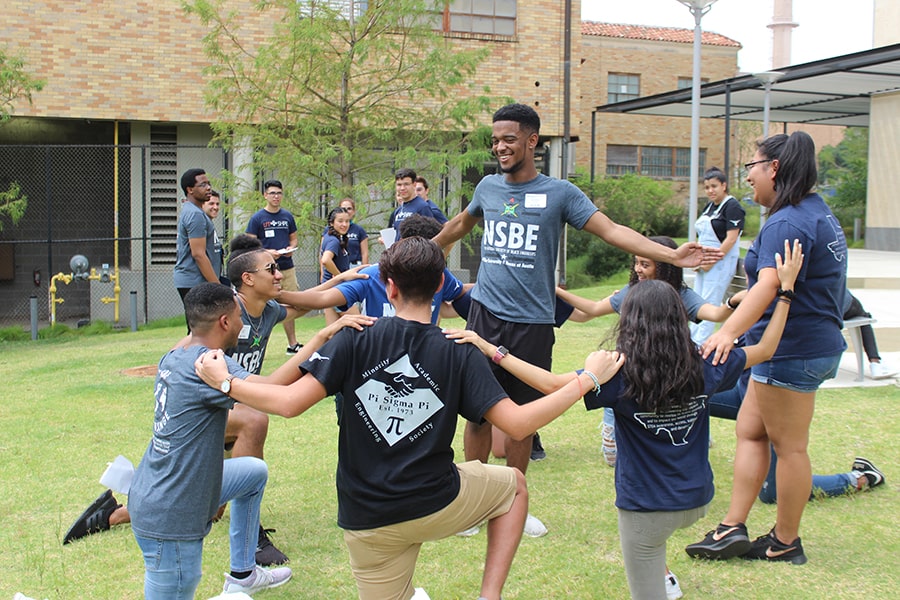 In addition to the programs offered in academics, career and leadership development and research, EOE hosts several social events throughout the year to create community and celebrate our students' accomplishments. We host our annual Fall Kick Off at the beginning of the academic year, our EOE Gameday event to connect current students with alumni and corporate partners, and the Excellence Awards Banquet toward the end of the spring semester.
Thursday, August 26, 5:30-8 PM
A back-to-school event to connect new and returning students through interactive activities and highlight our student organizations.
September 25, 2021
An annual tailgate for students, alumni and corporate representatives to network with corporate representatives and alumni in a fun, exciting environment with tailgate festivities
Spring 2021
An annual event to recognize and celebrate the achievements made by the EOE student community