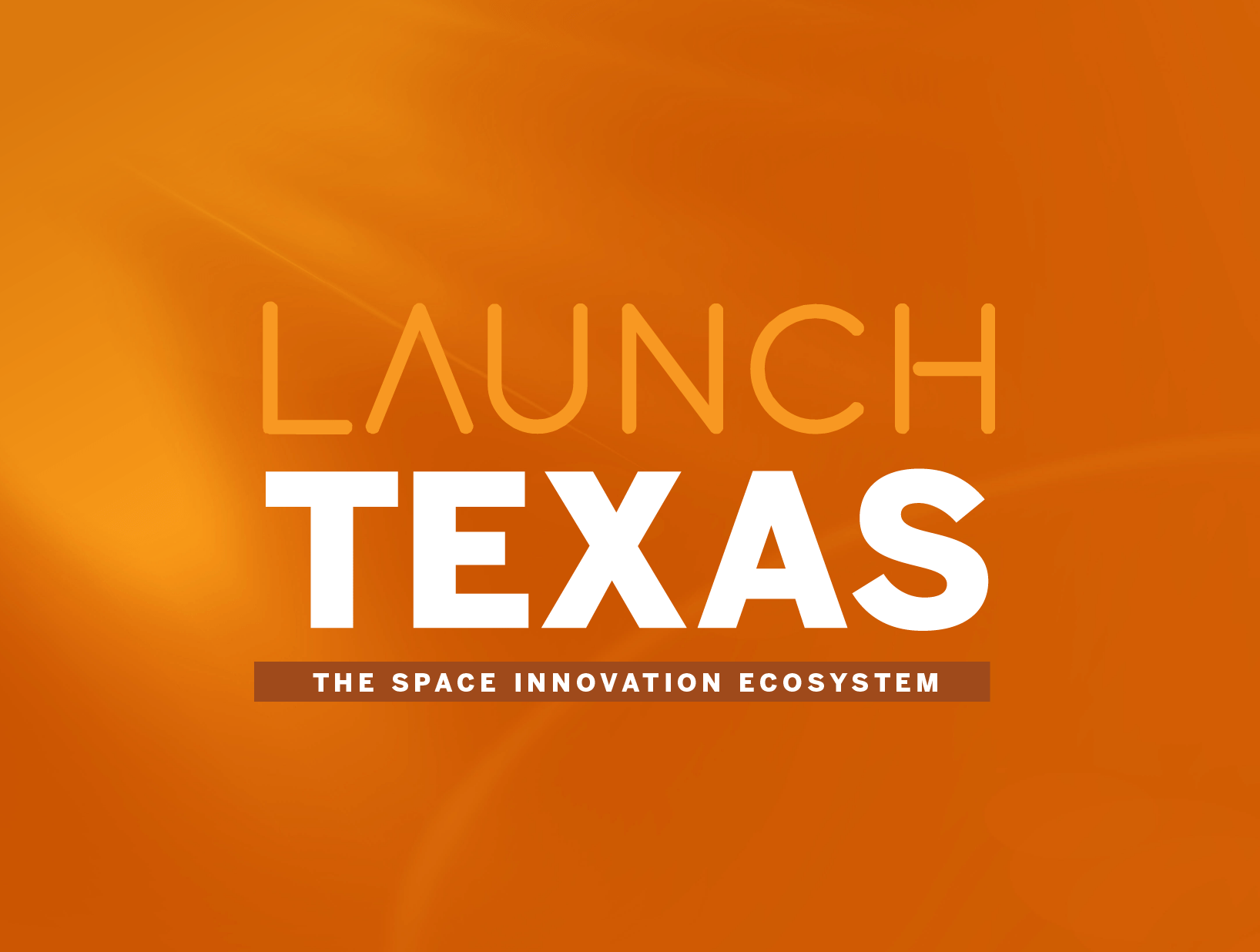 Join us for
GO FOR LAUNCH
a special event to unveil Launch Texas
Friday, November 4, 2022
Doors open at 12:30 PM
Program starts at 1 PM
Mulva Auditorium
Engineering Education and Research Center
Cockrell School of Engineering
The University of Texas at Austin
2501 Speedway
Austin, Texas 78712
Directions/Parking/Rideshare
If you take a Lyft/Uber, please use 2567 San Jacinto as the drop-off address. Then, take the footbridge at the back of the EER into the ground floor (floor 0) of the building.
If driving, please park at the San Jacinto Garage and take the footbridge at the back of the EER into the ground floor (floor 0) of the building.
Event Program
1 PM
Welcome and Opening Remarks
Clint Dawson
Chair, Department of Aerospace Engineering and Engineering Mechanics
Roger Bonnecaze
Dean, Cockrell School of Engineering
1:10 PM
The Future of the Space Economy: A Conversation with Bob Smith, CEO of Blue Origin and UT Aerospace Engineering Alumnus
Moderated by Kathleen McElroy, Professor in UT's School of Journalism
Audience Q&A to follow
2 PM
Fireside Chat: Space Innovation and Technology in the New Space Era
Moderated by Matt Chasen, Founder and CEO of LIFT Aircraft
Panelists
Phnam Bagley
Founding Partner of Nonfiction
Futurist
Aerospace Architect
Payam Banazadeh
Founder and CEO of Capella Space
Todd Humphreys
Professor of Aerospace Engineering at UT Austin
Meagan Murphy Crawford
Co-Founder and Venture Partner at SpaceFund
3 PM
UT Startup Pitches
Alex Nettekoven, Multi AI
Hailey Nichols, Locus Lock
3:30 PM
Closing Remarks
Clint Dawson
Chair, Department of Aerospace Engineering and Engineering Mechanics
3:35 PM
Reception
Speakers and Moderators
Bob Smith
CEO, Blue Origin
Ph.D. Aerospace Engineering 1991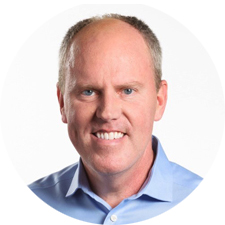 As CEO of Blue Origin, a private space company developing vehicles and technologies that dramatically improve access to space for people and payloads, Bob Smith is responsible for the development of Blue Origin's launch vehicles, engine programs and its growing business operations. He reports directly to Blue Origin's founder, Jeff Bezos. Smith earned a bachelor of science degree in aerospace engineering from Texas A&M, a master of science degree in engineering/applied mathematics from Brown University, a doctorate from The University of Texas at Austin in aerospace engineering and a business degree from MIT's Sloan School of Management. Before joining Blue Origin, Smith worked at Honeywell Aerospace as Vice President of Advanced Technology, Chief Technology Officer and Vice President of Engineering & Technology and, finally, the President of the Mechanical Systems & Components business. In those roles, his responsibilities spanned basic research, major system developments, production and business operations. Prior to these roles, Smith served as Executive Director of the Space Shuttle Upgrades Development Program for United Space Alliance. He also worked at The Aerospace Corporation where he served as a guidance, navigation and control analyst and a program manager for a number of Department of Defense and national security programs. He eventually became the leader for all of Aerospace's NASA business and the site manager for Aerospace's Houston operations.
Kathleen McElroy
Professor, School of Journalism, Moody College of Communication, The University of Texas at Austin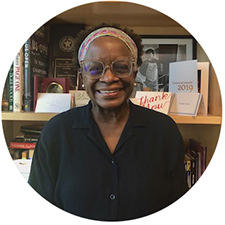 Kathleen McElroy received her Ph.D. from UT's School of Journalism in December 2014, after nearly 30 years as a professional journalist. At The New York Times, she held various management positions, including associate managing editor, dining editor, deputy sports editor and deputy editor of the website. She previously worked for The National, an all-sports daily, and Newsday on Long Island as well as the Austin American-Statesman, The Huntsville Item and the Bryan-College Station Eagle. While earning her doctorate, McElroy was a Harrington Graduate Fellow and received awards for teaching and research. Her research interests include racial discourse, collective memory, sports media and obituaries. She previously was an assistant professor at Oklahoma State University, where she taught news reporting and sports media. She received a master's of arts from New York University, with a focus on race and media, and her bachelor's of arts in broadcast journalism from Texas A&M University.
Phnam Bagley
Founding Partner and Creative Director, Nonfiction
Futurist
Aerospace Architect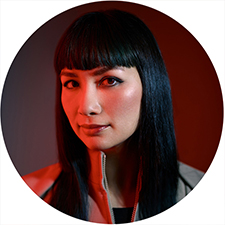 Phnam Bagley designs the future of everything, on and off planet Earth. She co-founded Nonfiction, a design firm that turns science fiction into reality for a better future. She is a French industrial designer, futurist and aerospace architect creating cutting-edge hardware and experiences in wearables, health care and wellness, education, robotics, transportation and aerospace. Bagley specializes in turning groundbreaking technologies into attainable, intuitive and beautiful products and experiences that help humans become the best versions of themselves. Her work is exclusively focused on projects that support the UN's 17 Sustainable Development Goals and that create a positive impact on humanity, the environment and innovation. Bagley works with a variety of companies, from startups to Fortune 500 companies to government agencies, covering four continents. Clients include NASA, Intel, Facebook, Atari, Philips, Alpine, Mistletoe, Halo Neuroscience and more. She speaks internationally on the subject of "Designing the Future of Everything," covering stories of sustainability, design, space exploration, education and human flourishing. With her partner Mardis Bagley, she co-hosts an educational video series called Future Future, sharing tools and insights about design and the future of everything.
Payam Banazadeh
Founder and CEO, Capella Space
B.S. Aerospace Engineering 2012
Payam Banazadeh is CEO and founder of Capella Space, a Silicon Valley company operating the first and only constellation of American commercial Synthetic Aperture Radar (SAR) satellites that provides global all-weather and all-light persistent monitoring from space. Banazadeh founded the company in 2016 in a garage. After raising more than $170 million of venture capital and launching eight satellites, Capella Space is now recognized as the leading provider of high resolution SAR imagery from space. Banazadeh holds a business/management degree from Stanford University and a bachelor's of science in aerospace engineering from UT Austin that he received in 2012. Prior to starting Capella Space, Banazadeh was a project manager and flight systems engineer at NASA's Jet Propulsion Laboratory. During his short tenure there, he received many awards, including the NASA Mariner Award, NASA Discovery Award and NASA Formulation Award. Banazadeh was named to the "Forbes 30 under 30" list in 2017, and Capella has been recognized by major media outlets as one of the top 25 disruptive companies in the world. Outside of Capella, Banazadeh spends his time thinking about the impact of technology on society, economy, politics and human behavior. He is an advocate of raising awareness around the volatility of life on earth and the responsibilities of technologists to think proactively about their work and its intended and unintended consequences.
Todd Humphreys
Professor, Department of Aerospace Engineering and Engineering Mechanics, Cockrell School of Engineering, The University of Texas at Austin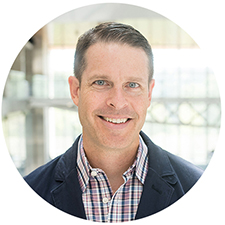 Todd Humphreys is a professor of aerospace engineering at UT Austin, joining the faculty in fall 2009. He specializes in the application of optimal detection and estimation techniques to problems in satellite navigation, autonomous systems and signal processing. He directs the Radionavigation Laboratory and is associate director of UT SAVES initiative to explore the emerging interconnection between wireless and transportation. His recent focus has been on assured perception for autonomous systems, including navigation, timing and collision avoidance, and on centimeter-accurate location for the mass market. Humphreys is also a member of the Cockrell School's Wireless Networking and Communications Group and serves on the Graduate Studies Committee of the Chandra Family Department of Electrical and Computer Engineering. He has received many teaching and research awards, including the UT Regents' Outstanding Teaching Award in 2012, the NSF CAREER Award in 2015, the Institute of Navigation Thurlow Award in 2015, and the NSF Presidential Early Career Award for Scientists and Engineers (PECASE) in 2019. He is a Fellow of the Institute of Navigation and of the Royal Institute of Navigation.
Meagan Murphy Crawford
Co-Founder and Venture Partner, SpaceFund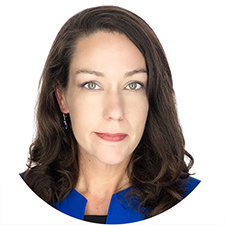 Meagan Murphy Crawford is a leading voice in the entrepreneurial space industry and an experienced startup executive and founder, with multiple exits under her belt. She is the host of the Mission Eve podcast that aims to increase the number of women in the space industry and is frequently featured in multiple media as a thought leader on the industry's development and investment potential. Crawford is a strong believer in the power of free enterprise as the driving force that will lift humanity permanently off-world. She is managing partner of SpaceFund, a venture capital firm investing in space startups and sits on the board of directors of over a dozen organizations, including both space startups and nonprofits. She holds an MBA in finance and entrepreneurship from Rice University. In 2009, Crawford co-founded the NewSpace Business Plan Competition, a program focused on educating both entrepreneurs and investors and catalyzing deal flow, and is the world's longest-running space focused BPC. As a manager, coach and judge for the last decade, she has read over 1,000 space business executive summaries, has coached hundreds of selected teams and helped award cash prizes to dozens of New Space startups.
Matt Chasen
Founder and CEO, LIFT Aircraft
B.S. Mechanical Engineering 1998, MBA 2004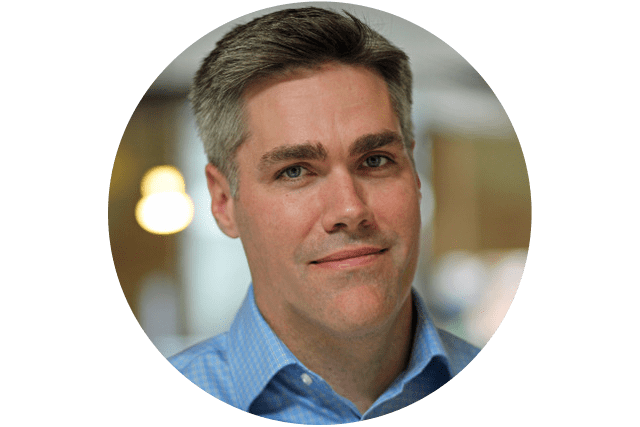 Matt Chasen is a serial entrepreneur, investor and adventure sports enthusiast. He is founder and CEO of LIFT Aircraft, which is launching the world's first experiential entertainment business based on an entirely new type of personal, electric aircraft. While getting his MBA at The University of Texas in 2003, Matt founded uShip — the first and largest online marketplace for shipping with over $200M in annual gross sales. Matt served as uShip's CEO until 2016 and received a Best CEO award by the Austin Business Journal (2012). He has also earned Austin Under 40 and Texas "Rising Star" honors (2011) and was an E&Y Entrepreneur of the Year finalist (2010). Prior to business school, Chasen was an engineer at Boeing in Seattle, where he worked on the F-22 Fighter, Airborne Laser and other advanced aerospace projects. Prior to Boeing, he studied mechanical and aerospace engineering at UT and was a NASA scholarship recipient. Matt is a pilot, an avid sailor and scuba diver, and has completed the Texas Water Safari, known as the "World's Toughest Canoe Race." Chasen lives in Austin with his wife and two children.
Alex Nettekoven
Founder, Multi AI, UT Austin Startup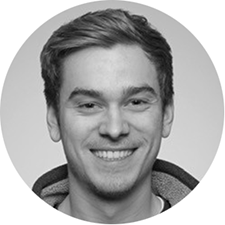 Alex Nettekoven is a Ph.D. student in the Walker Department of Mechanical Engineering. His research interests include aerial robotics, additive manufacturing, and data-driven control of these systems. He received his M.S. in mechanical engineering from RWTH Aachen University in 2016. He is the founder of Multi AI, provides the next step in autonomy for drones, aircraft and vehicles through its cloud-based mission planning AI that autonomously tells each vehicle how to accomplish a desired mission while satisfying user-defined safety specifications.
Hailey Nichols
Founder, Locus Lock, UT Austin Startup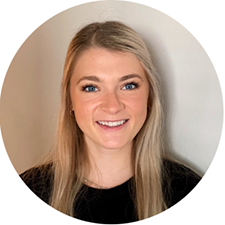 Hailey Nichols is a graduate of the Department of Aerospace Engineering and Engineering Mechanics, receiving her Master's degree in aerospace engineering in 2022, and was part of the Radionavigation Laboratory (advised by professor Todd Humphreys). Nichols earned her Bachelor of Science degree in Aerospace Engineering from the Massachusetts Institute of Technology in 2019. Locus Lock, founded in 2022, provides a robust software-defined radio (SDR) to the market that gives end users precise heading and positioning that can be used for positioning, navigation and timing (PNT). The aim is to provide high-integrity, centimeter-accurate, real-time positioning and to ensure global availability at a low cost.