Message from Assistant Dean Christine Julien: Anti-Racism Resources
June 22, 2020
Dear Cockrell School Community,
As many of you return to your regular work after the Juneteenth weekend, I wanted to share a list of anti-racist resources that I have been curating over the past several weeks. I know many of you have been seeking out ways that you can actively participate in cultivating an anti-racist culture in the Cockrell School, and as Dean Wood stated in her letter to the community last week, it is essential that we work together to achieve these goals. The burden of this hard work must not fall on the Black members of our Cockrell School community. To that end, a first step is for our community to develop a shared perspective of the systemic racism experienced by our Black students, faculty, and staff.
Below is a list of resources to assist in understanding race and racism in the United States and to understand what it means to be anti-racist. Please be aware that there is no "official" list — the resources I have selected are by no means an exhaustive representation of the very rich and long history of anti-racism work and scholarship.
My goal today is simply to offer an overview of the breadth of resources that non-Black members of our community can use to support our actions for anti-racism in the Cockrell School. I have focused on relatively recent materials, tried to cover a variety of topics, and tried to include some resources with actionable ideas, but if you have additional resources that you find particularly useful and would like to share with the Cockrell School community, please let me know.
I appreciate the outpouring of support that our students, faculty, and staff have shown for one another over recent weeks. It is time that we all transition this support and conversation into real action with real and measurable impact.
As always, I am available for any member of the Cockrell School community at any time. Until we're regularly back on campus, feel free to email me at This email address is being protected from spambots. You need JavaScript enabled to view it. if you would like to set up a time to talk.
Sincerely,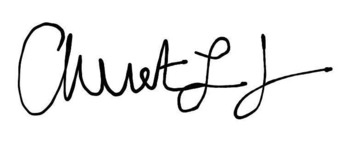 Christine Julien
Assistant Dean for Diversity, Equity, and Inclusion, Cockrell School of Engineering
---
Understanding Race and Racism
Video: A very basic understanding of structural racism (this is accessible for kids, too!)
Project 1619 from The New York Times (and the associated podcast)
A list of TED talks on racism and being anti-racist
Closer to Home
Context for the Current Demonstrations
Resources for Cultivating Anti-Racism in the Workplace (Including Academia)
Resources for (STEM) Academics
Black Engineering Student Experience
Books
There are so many books, and so many of them are (or look to be) excellent. I am recommending a few that I have read, started, or had personal recommendations to read.
Movies
Similarly, there are so many. Again, I've limited myself to those for which I can provide personal recommendations.
13th
I Am Not Your Negro
Maya Angelou: And Still I Rise
Selma
Hidden Figures (a family pick!)
You got to the bottom of the list! But you're far from finished. A special thanks to Dr. Tia Madkins in the UT College of Education for her excellent collection that assisted in creating this list. You can view her entire set here. The Academics For Black Lives webpage also has a wealth of excellent resources. Also, the University of North Texas' history department has created an at-home syllabus with readings for anti-racism. And here's another great list of anti-racism resources. And you have enough grounding now to find your own resources — and share them!