Message from Assistant Dean Christine Julien: Resources from the UT History of the Black Experience Course
August 21, 2020
Dear Cockrell School Community,
As you are aware, Leonard Moore, vice president for diversity and community engagement and the George W. Littlefield Professor of American History at UT Austin, has been teaching a somewhat abbreviated course for faculty and staff this summer on the History of the Black Experience. More than 135 members of the Cockrell School registered for the course, and we also organized small staff and faculty discussion groups to continue the conversation and identify actions that we can take within our school based on the extremely valuable information learned in the class. In total, more than 60 members of our engineering faculty and staff have participated in these weekly discussion groups, in addition to taking the class.
Many ideas have come out of these conversations — about potential new courses that engineering students can take; about new programs to help recruit faculty, post-docs, and students from traditionally underrepresented communities; and about new ways to engage graduate students and research units in our "You Belong Here" initiatives. These Cockrell School-specific conversations will continue.
For those unable to join the class this summer, I would encourage you to watch and review the recordings and course materials, which have been made available for all members of the UT community.
In addition, the participants in our discussion groups are listed below. Feel free to reach out and connect to join the conversation.
As always, please feel free to reach out to me directly at any time.
Sincerely,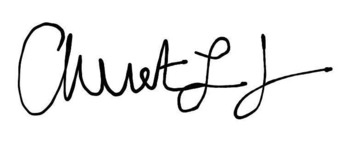 Christine Julien
Assistant Dean for Diversity, Equity, and Inclusion, Cockrell School of Engineering
---
List of faculty and staff participating in the Cockrell School's History of the Black Experience discussion groups:
Adrianne Rosales, McKetta Department of Chemical Engineering
Alison McPherson, McKetta Department of Chemical Engineering
Allison Brooks, Hildebrand Department of Petroleum and Geosystems Engineering
Alyson Bodner, Engineering Student Life
Amy Beebe, Women in Engineering Program
Ana Dison, Women in Engineering Program
Audrey Boklage, Walker Department of Mechanical Engineering
Ben Hodges, Department of Civil Architectural and Environmental Engineering
Carlos Torres-Verdin, Department of Petroleum and Geosystems Engineering
Carolina Baumanis, Center for Transportation Research
Charles Crane, Engineering Career Assistance Center
Christine Julien, Department of Electrical and Computer Engineering and Cockrell School of Engineering
Cindy Figueroa, Cockrell School of Engineering
Diana Marculescu, Department of Electrical and Computer Engineering
Donna Daugherty, Cockrell School of Engineering
Elizabeth Cosgriff-Hernandez, Department of Biomedical Engineering
Enrique Dominguez, Equal Opportunity in Engineering Program
Fernanda Leite, Department of Civil Architectural and Environmental Engineering
Gillian Hagamen, Walker Department of Mechanical Engineering
Helena Wilkins Versalovic, Texas Global
Javier Motta-Mena, Texas Engineering Executive Education
Jennifer Maynard, McKetta Department of Chemical Engineering
Jennifer Sainz-Bauer, Engineering Student Services
Jessica Chamberlain, Cockrell School of Engineering
Johnny Hill, Equal Opportunity in Engineering Program
Jon Tamir, Department of Electrical and Computer Engineering
K. Suzanne Barber, Department of Electrical and Computer Engineering
Kasey Faust, Department of Civil Architectural and Environmental Engineering
Katharine Grieve, Hildebrand Department of Petroleum and Geosystems Engineering
Kelly McQueary, McKetta Department of Chemical Engineering
Konavis Smith, Texas Engineering Executive Education
Krista Seidel, Texas Materials Institute
Kristen Kessel, Engineering Student Services
Laura Klopfenstein, Department of Civil Architectural and Environmental Engineering
Leticia Lira, Department of Electrical and Computer Engineering
Lydia Contreras, McKetta Department of Chemical Engineering
Marjorie Wilcox, Construction Industry Institute
Mary Eberlein, Department of Electrical and Computer Engineering
Masa Prodanovic, Hildebrand Department of Petroleum and Geosystems Engineering
Maura Borrego, Walker Department of Mechanical Engineering
Mckinlaye Harkavy, Engineering Student Services
Melanie Gulick, Department of Electrical and Computer Engineering
Melissa Taylor, Construction Industry Institute
Mia K Markey, Department of Biomedical Engineering
Michele Meyer, Engineering Student Services
Monica Choi, Engineering Career Assistance Center
Nina Telang, Department of Electrical and Computer Engineering
Nisreen Singharaj, Department of Aerospace Engineering and Engineering Mechanics
Preston Wilson, Walker Department of Mechanical Engineering
Raissa Ferron, Department of Civil Architectural and Environmental Engineering
Roger Bonnecaze, McKetta Department of Chemical Engineering
Sarah Talley, Engineering Student Services
Scott Evans, Texas Inventionworks
Sejal Mehta, Texas Global
Selina Keilani, Center for Transportation Research
Seth Bank, Department of Electrical and Computer Engineering
Shelby Todd, Equal Opportunity in Engineering Program
Sherian Williams, Department of Civil Architectural and Environmental Engineering
Sonya Shaffer, Cockrell School of Engineering
Srinivas Bettadpur, Department of Aerospace Engineering and Engineering Mechanics)
Stephanie Stickney, Hildebrand Department of Petroleum and Geosystems Engineering
Theresa Claiborne, Department of Electrical and Computer Engineering
Tricia Berry, Women in Engineering Program
Yesenia Roman, Department of Electrical and Computer Engineering