Message from Associate Dean Christine Julien: Broadening Participation in Engineering
May 5, 2022
Dear Cockrell School Students, Faculty and Staff,
This week, the university released You Belong Here – Our Plan for an Equitable and Inclusive Campus as part of a new campus-wide strategic plan. You Belong Here presents a three-year roadmap for equity, inclusion and belonging at The University of Texas at Austin. Recruiting, attracting and retaining a culturally diverse faculty, staff and student body on campus is at the core of the plan. A key piece of this plan is supporting learning about and the discussion of the many diverse communities represented on our campus.
Annually, May marks a celebration of Asian/Pacific American Heritage Month, which honors those with roots from Asia, South Asia, the Pacific islands of Melanesia, Micronesia and Polynesia. Asian Americans are the fastest growing racial or ethnic group in the United States, and the Asian community makes up a significant portion of the Cockrell School community (more than 30% of our students and more than 20% of our faculty). The UT Austin campus has long met the threshold to be designated an Asian American, Native American, and Pacific Islander Serving Institution (AANAPISI), but, as called out in the new UT-wide plan for an equitable and inclusive campus, we must do more to serve these students. Furthermore, the broad labels that we use to combine these very diverse and distinct backgrounds hide the significant differences in the identities and experiences of folks from these communities.
As one of the many diverse identities included under this broadly applied umbrella, Pacific Islanders are particularly underrepresented in engineering. Over the past two years, I have had the distinct pleasure and fortune of being able to work closely with Jayvaughn Peter, who is graduating this May with a degree in petroleum engineering. Among many other contributions to the Cockrell School, Jayvaughn and I collaborated on the development of outreach programs for K-12 students from historically underrepresented engineering groups. Last month, Jayvaughn was recognized as one of six undergraduate students receiving the Student Leadership Award in Engineering. In reflecting on this recognition, Jayvaughn said:
"Culture plays an important role for me as an engineering student leader as it serves as a basis of thought and understanding as well as motivation. As a Pasifika engineering student leader, I recognize the ingenuity deep in my cultural background as an influence on how I think and handle problems. Additionally, after being constantly and completely surrounded by students of other cultural backgrounds since kindergarten, I have become adept at having an openness to working with vastly different people, utilizing their diverse perspectives as much as possible. Upon coming to UT, the extreme lack of Pacific Islanders in the Cockrell School, being the smallest racial group with a total of 8 students in 2021, served as a constant motivation for me to strive to represent as I led and paved the space for those to come in the future."
In this vein, one of the goals of the Cockrell School DEI office, in alignment with the newly released plan for an equitable and inclusive campus, is to actively facilitate, encourage and broaden more participation in engineering, particularly among groups that have been historically excluded from engineering fields. I am excited to announce that we are launching a program to support faculty and staff across the Cockrell School in integrating Broadening Participation in Engineering (BPE) activities with their sponsored research projects or other activities. By connecting to existing activities in the Cockrell School DEI office, these outreach and inclusion activities can achieve maximum impact, visibility and connection. This BPE plan directly aligns our efforts with the five pillars of UT's new plan for an equitable and inclusive campus: Representation, Equity, Inclusion, Belonging, and Transparency.
While the launch of these new efforts points our vision to the future and what we can do together, May is also a time of looking back and reflecting on what our graduating students have already accomplished. As the members of the class of 2022 head out to change the world, I want to offer my heartiest congratulations — each of you has achieved something great, oftentimes in the face of barriers that others of us cannot see or even imagine. You have earned this moment to celebrate yourself. Congratulations!
Sincerely,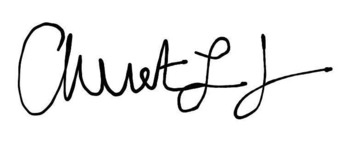 Christine Julien
Associate Dean for Diversity, Equity, and Inclusion, Cockrell School of Engineering