Message from Associate Dean Christine Julien: Celebrating Hispanic Heritage Month
September 18, 2020
Dear Cockrell School Students, Faculty and Staff,
As we continue our month focused on building inclusive spaces in the Cockrell School, I invite everyone to join me in celebrating Hispanic Heritage Month, celebrated nationally from September 15 - October 15. Each year, we celebrate the histories, cultures and contributions of Hispanic and Latinx community members.
September 15 is significant because it is the anniversary of independence for Latin American countries Costa Rica, El Salvador, Guatemala, Honduras and Nicaragua, and Mexico and Chile celebrate their independence days on September 16 and September 18, respectively. The national observation of Hispanic Heritage Week started in 1968 under President Lyndon Johnson and was expanded by President Ronald Reagan in 1988. You can find more resources at hispanicheritagemonth.gov.
Our institution, and the Cockrell School of Engineering, would not be what and who we are without our Hispanic, Chican(a/o) and Latin(a/o/x) community members. We celebrate this important and diverse history and culture every day but draw particular attention in this special month!
Con mucho afecto,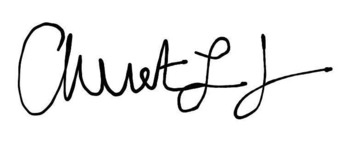 Christine Julien
Associate Dean for Diversity, Equity, and Inclusion, Cockrell School of Engineering