Message from Associate Dean Christine Julien: Happy Pride Month 2022
June 6, 2022
Dear Cockrell School Students, Faculty and Staff,
As we kick off the summer season, I wanted to wish everyone a Happy Pride Month and let you know about ways to celebrate members of the LGBTQ+ community. Pride Month is celebrated around the world in June to mark the anniversary of the Stonewall Riots. UT Austin's Division of Diversity and Community Engagement has put together a comprehensive set of resources and events honoring LGBTQ+ learning and advocacy – I encourage you to check them out.
There are a few events across campus and around Austin this month:
Sign up for and attend the two-part GSC Ally Toolkit Workshop. Part 1 will be offered on June 15 from 10 AM-12 PM; and part 2 will be offered on June 17 from 10 AM-12 PM. Sign up through UTLearn (sign in with your EID, then search for "Ally Toolkit"). This training is a great introduction – I found it valuable.
Attend Rainbow on the Creek on June 11, a free family-friendly event held at the recently opened Waterloo Park.
All are welcome to register for and attend the SHPEReads GRADS Edition Pride Month Celebration, hosted by Cockrell School alum Jerry Yang on June 14 from 7-8:30 PM Eastern Time (6-7:30 PM Central Time).
Finally, Austin Pride Month will be celebrated on August 20, shortly after the start of the fall semester. Please mark your calendars to attend or sign up to volunteer.
Let me know if you have any other events to share, and we can add them to the Cockrell School DEI Events Calendar.
Sincerely,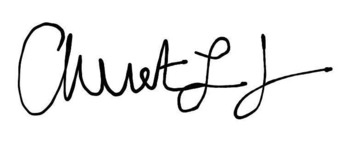 Christine Julien
Associate Dean for Diversity, Equity, and Inclusion, Cockrell School of Engineering