Message from Associate Dean Christine Julien: Reflecting on a Year of Growth and Progress
December 3, 2020
Dear Cockrell School Students, Faculty and Staff,
As we bring 2020 to a close, it seems appropriate to reflect on where we have come over the past several months and where we have left to go. I have been inspired and informed by the many conversations and meetings I have had with members of our Cockrell School community, and I am optimistic for the future of our DEI initiatives in Texas Engineering.
We released the first-ever Cockrell School DEI Annual Report, which provides details and metrics that capture the diversity of the Cockrell School and outlines our existing and planned efforts to improve diversity, equity and inclusion across our community.
We have re-envisioned the Cockrell School Diversity and Inclusion Committee, which includes faculty, staff and students. This group is working across several areas, including establishing and measuring concrete goals and metrics related to our DEI Plan, addressing DEI for the graduate student experience and also in faculty and staff recruiting and retention; building and delivering a wide range of DEI trainings and workshops; and creating events and other opportunities to showcase the variety of cultures represented in the Cockrell School. Even with the almost exclusively virtual experiences of 2020, we have seen many opportunities for the Cockrell School community to engage in thoughtful conversations around DEI.
This semester, six teams received pilot grants to advance DEI in the Cockrell School. These grants were collaboratively funded by the Vice Provost for Diversity, the Senior Vice Provost for Academic Affairs, the Senior Vice President and Chief Financial Officer, and Cockrell School Dean Sharon Wood. Led by teams of faculty and staff, these projects are exploring topics that include identifying barriers to faculty and staff participation in DEI initiatives; integrating DEI topics into the curriculum; evaluating our programs' support for underrepresented undergraduate students; and expanding EOE offerings for first-year students.
We launched the DEI Feedback Form. In addition to emailing me with concerns and suggestions, you can use this form to submit any feedback you wish, anonymously or non-anonymously.
If you would like to get involved or get more involved I encourage you to read through the DEI Plan and see which initiatives might best match your own interests. Then, as always, feel free to reach out! I can connect you with others in the Cockrell School with similar interests or help you find other ways to engage.
I hope you all have a successful close to the fall semester and find time to relax and rejuvenate, connect with your loved ones, and reflect on your accomplishments and plans.
Sincerely,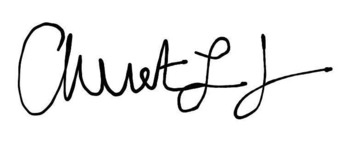 Christine Julien
Associate Dean for Diversity, Equity, and Inclusion, Cockrell School of Engineering