Message from Associate Dean Christine Julien: Supporting Each Other in the New Year
January 12, 2021
Dear Cockrell School Students, Faculty and Staff,
Happy New Year! I hope all of you have had some time to relax and rejuvenate over the winter break. As we return to our university activities this month, we still find ourselves in a strange world. COVID-19 continues to disrupt and devastate our lives, and it continues to have an inequitable impact on the most vulnerable in our communities — our essential workers and people of color, in particular.
The events last week in our nation's capital are also difficult to process. As someone born in the nation's capital and proud to claim Washington, D.C., as my birthplace, I was shocked and saddened, and a piece of my heart broke as I watched the riots happen in real time. Equally upsetting was the disparate official response, especially in contrast to the response to the peaceful protesters in Lafayette Square this past summer.
Open dialog and peaceful protest are important aspects of our democracy. And as I discussed in my message in November, the specific words we use in these dialogs are also important. In this context, it is important that we reaffirm that our community is one that values mutual respect and open conversation but never violence.
Next week, we will celebrate the birthday of Martin Luther King Jr., who tirelessly worked to promote civil rights through non-violent activism and civil disobedience. Classes will not be held and the university will be closed, and I encourage you to join in the MLK Day of Service. In this time of COVID-19, there are many remote service opportunities. For some ideas, see the resources at Points of Light or do good from home.
Later next week, our focus will return again to Washington, D.C., as we witness the inauguration of a new president and vice president — the first female, first Black and first South Asian vice president in our nation's history. This is an historic moment and one that will inspire a new generation of young girls, especially girls of color, to reach new heights.
While these upcoming events give us hope, the recent events in our nation's capital and the continuation of the global pandemic also bring new and difficult levels of stress. Please make some time to intentionally connect with each other. It's okay to spend the first few minutes of a meeting or a class simply checking in and asking how everyone is doing. In all times, but especially right now, it is essential that we all show kindness and grace to one another. We will get through these times together.
Sincerely,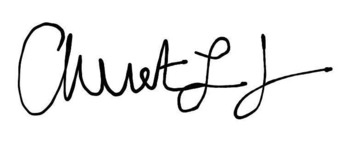 Christine Julien
Associate Dean for Diversity, Equity, and Inclusion, Cockrell School of Engineering