Message from Associate Dean Christine Julien: You Belong Here
October 1, 2020
Dear Cockrell School Students, Faculty and Staff,
For the month of October, our diversity, equity and inclusion theme will focus on You Belong Here, a Cockrell School initiative that was launched in 2016 and that we are excited to expand upon and re-launch today.
With the You Belong Here theme, we reiterate that every member of the Texas Engineering community — whoever you are, wherever you're from and whatever you believe — is a valued member of our community. And always, but especially this month, I encourage everyone to reflect and act on the many ways we can work together to build a more accepting, encouraging and unified community.
As I have spoken to many staff, faculty, students and alumni over the past year about our long-term DEI goals and vision, one thing has become clear to me: You Belong Here is an important message for our school. It has true meaning and significance across our community, and we need more people to know about it and be its champions. To that end, I am proud to introduce our new and improved You Belong Here graphic mark, along with a variety of materials — from Zoom backgrounds to email signatures — that I hope you will use to show your support.
Learn more about the new mark and download digital materials on the You Belong Here web page.
In addition, below are few actions and activities you could participate in this month in support of the You Belong Here theme:
Review the Cockrell School's community demographics data in the new DEI Annual Report to gain a more informed understanding of the makeup of our community.
Add the You Belong Here mark or a You Belong Here statement to your email signature, social media profile description, personal website, course materials or more.
Reach out to someone you don't know — and simply get to know them! If you're in a position to do so, offer mentorship or other support. And provide encouragement.
Join a virtual training session or workshop sponsored by UT's Division of Diversity and Community Engagement.
Talk explicitly and intentionally about what it means to be inclusive at the beginning of your next class, or your student organization meeting, or a faculty or staff meeting.
Sincerely,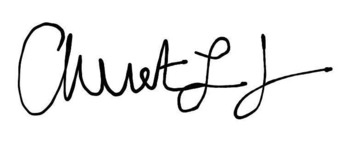 Christine Julien
Associate Dean for Diversity, Equity, and Inclusion, Cockrell School of Engineering