Message from Dean Sharon Wood and Associate Dean Christine Julien: Standing with the Members of Our AAPI Community
March 18, 2021
Dear Cockrell School Students, Faculty and Staff,
Since the beginning of the COVID-19 pandemic — and amplified by the horrific events this week in Atlanta — we have seen an increase in anti-Asian hate incidents across the U.S. Today, we want to be absolutely clear: the Cockrell School of Engineering condemns all acts of xenophobia, racism, and violence against Asian, Asian-American, and Pacific Islander (AAPI) members of our community.
During these difficult times, we affirm that every member of our Texas Engineering community — whoever you are, wherever you're from and whatever you believe — is a valued member of our community. Please know that you belong here.
We recognize the immediate concerns of our AAPI community. The recent violence has taken an immense emotional toll on many members of our AAPI community, and resources are available to you if you need them, even this week during the university's spring break. Students can reach out to the Counseling and Mental Health Center or use the center's Thrive at UT App at any time. Faculty and staff can access the many resources identified by the Employee Assistance Program.
As members of the Cockrell School community, we all have a responsibility to make our school, departments, labs, and programs places where all members, including those in the AAPI community, can feel safe, secure, and supported. Resources from groups like Stop AAPI Hate provide helpful information on what we can do — from reporting incidents to intervening as a bystander — and a recent article by Rosalie Cabison and Tim Chan provides concrete suggestions about what you can do about anti-Asian violence. You can also review UT's BeVocal guidance for bystander intervention, and if you experience or observe an incident in our campus community, you can report it through the Office of Inclusion and Equity.
Once again, there is no room for racism, hate, or violence in our society, and we encourage all members of our community to continue supporting each other as we build a stronger, more inclusive environment on the Forty Acres.
Sincerely,

Sharon L. Wood
Dean, Cockrell School of Engineering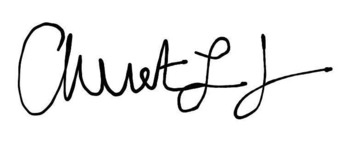 Christine Julien
Associate Dean for Diversity, Equity, and Inclusion, Cockrell School of Engineering