Message from Interim Dean Roger T. Bonnecaze and Associate Dean Christine Julien: Establishment of the New John W. Hargis Lounge
August 2, 2021
Dear Cockrell School Students, Faculty and Staff,
At the start of this academic year, the Cockrell School will open an important new space in the Engineering Education and Research Center: the John W. Hargis Lounge, which will be located in room 0.702 on the ground floor of the atrium. The establishment of this space recognizes that many students in the Cockrell School, particularly our Black students and others from underrepresented groups, can find it difficult to feel comfortable and be themselves in all areas of campus. By providing a space dedicated to these students, we explicitly recognize the importance of supporting the needs of all our students as they strive for success and excellence in the Cockrell School.
Named in honor of Texas Engineering's first Black student and alumnus, the John W. Hargis Lounge will be a permanent celebration of Hargis' life and a reminder of the strength, courage, and resilience he showed on his path to changing the world. Hargis, who graduated from UT Austin in 1959 with a B.S. in chemical engineering, founded the Epsilon lota Chapter of Alpha Phi Alpha and went on to serve as the first chairman of the Texas Exes' Black Alumni Taskforce. He overcame extraordinary opposition and intense racism in his attempts to attend and graduate from UT.
The new lounge will be open to all students in the Cockrell School, with the recognition that its primary purpose is to provide a space for all our students to feel safe — and to be themselves — without fear of judgement for their differences.
The creation of the John W. Hargis Lounge is one result of a collaborative, yearlong effort to make progress on the demands presented by our UT chapter of the National Society of Black Engineers (NSBE) last summer. In addition to opening this new space, we are working to create outreach programs for underrepresented youth, support our underrepresented student communities via professional conferences and career growth opportunities, expand our efforts related to hiring more diverse faculty, and more.
There is still much work that needs to be done, but we are encouraged by the opening of this new space and the productive conversations we continue to have with our outstanding NSBE student leaders. We look forward to the continued contributions of all members of the Cockrell School community in ensuring that all feel welcome and supported, and we are excited to continue building a more diverse, equitable, and inclusive Cockrell School community for the future.
Sincerely,

Roger Bonnecaze
Interim Dean, Cockrell School of Engineering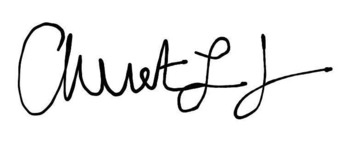 Christine Julien
Associate Dean for Diversity, Equity, and Inclusion, Cockrell School of Engineering