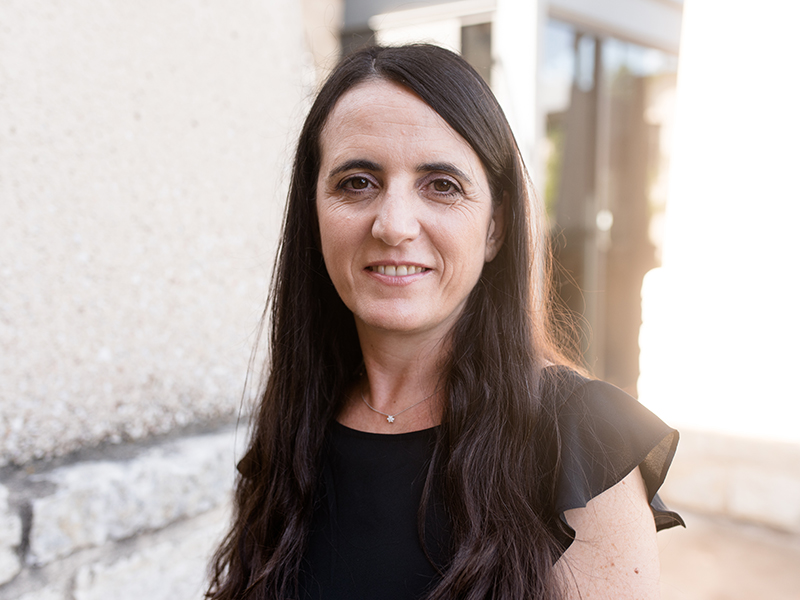 On the wall of Janet Zoldan's lab, which is teeming with enthusiastic students, is a poster with ZOLDAN LAB in capital letters printed across the top. Underneath it lies a short, curious statement: Stem Cells Are Like Pokèmon.
"Stem cells can become any cell type just as Pokémon can evolve into more advanced Pokémon," said Zoldan, an assistant professor in the Department of Biomedical Engineering in the Cockrell School of Engineering. When exposed to specific physical or chemical signals, or cues, a stem cell can become a specialized cell. This process is also known as differentiation.
Her work on engineering the fate of human-induced pluripotent stem cells (iPSCs) — adult cells that can be converted to embryonic-like stem cells and used to treat everything from diabetes to heart failure — earned her recognition this year from the National Institutes of Health (NIH) with the Trailblazer Award, which is given annually by NIH's National Institute of Biomedical Imaging and Bioengineering to select early-stage investigators exploring new areas of biomedical research. Zoldan is the first UT Austin faculty member to receive the award.
Through a novel biomedical engineering process, Zoldan is looking at how iPSCs "evolve" into the cells needed to form new blood vessels and how near-infrared light can be utilized to precisely control this process. The Trailblazer Award will allow her to continue her work and develop new stem cell therapies for patients suffering from cardiovascular diseases.
"We are trying to develop a microenvironment whereby patient-specific stem cells can be coerced to form blood vessels via light activation," Zoldan said. "In simple terms, we are painting vessels with light."