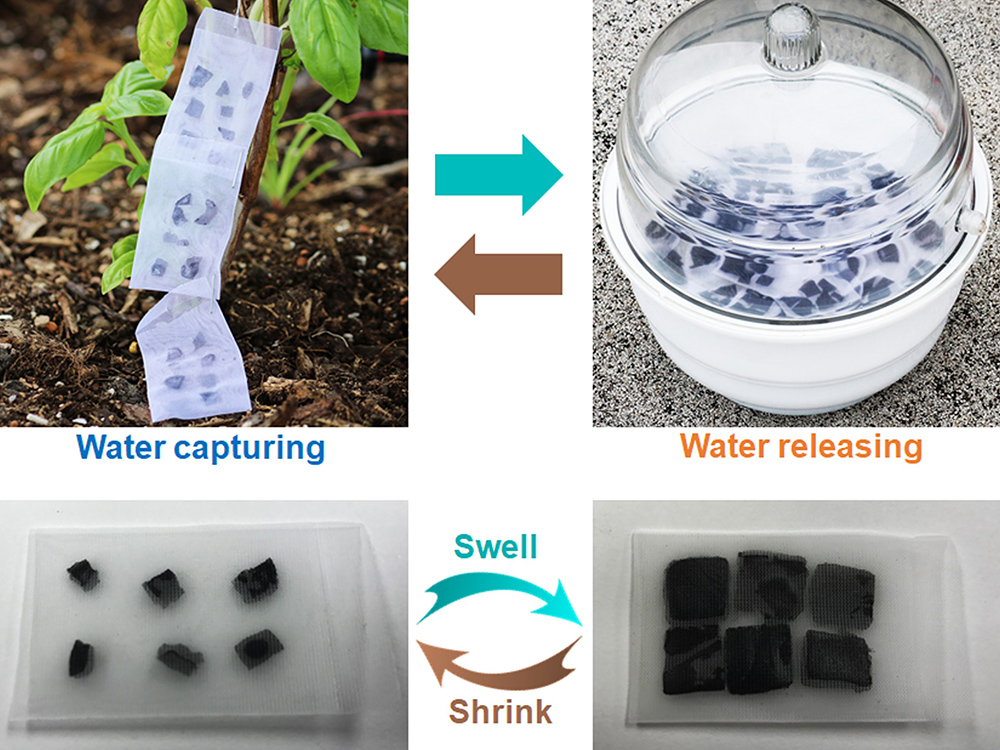 Technology developed by researchers in the Cockrell School of Engineering will help soldiers stationed in some of the driest places on Earth get access to clean drinking water.
The U.S. Defense Advanced Research Projects Agency (DARPA) chose a team led by The University of Texas at Austin to be part of its Atmospheric Water Extraction program. The DARPA program is funding six research teams developing advanced technology to capture potable water as needed from the air and provide enough for soldiers' daily needs, even in extremely dry areas.
The UT team includes researchers from the Massachusetts Institute of Technology and California Institute of Technology and it was awarded $3.2 million for the project. Led by mechanical engineering and materials science professor Guihua Yu, the team will apply super-moisture-absorbent gels they've developed over several years that can extract large amounts of liquid from the ambient air, turn it into clean water and quickly release it using solar energy.
"There's an important need for clean drinking water for soldiers, and we are excited to be part of this DARPA program and use our super-moisture-absorbent gels to help solve this problem," Yu said.
Yu and his team first demonstrated the "super-sponge" gels for atmospheric water harvesting in 2019. Since then, they have been working on making the gels more efficient at capturing and releasing water. Earlier this year, the team showed a "self-watering" soil infused with the gels that could help farmers in areas without access to water and power resources.
Harvesting water from moisture is not a new concept. Most refrigerators keep things cool through a vapor condensation process. However, the common fridge requires lots of energy to perform that action, and isn't exactly portable. The ability to pluck water out of the air and clean it for drinking purposes using just solar energy unlocks the ability to apply the technique to many different uses.
The DARPA program has two tracks. The "expeditionary" track focuses on creating a solution for individual drinking water needs in a compact form factor. The "stabilization" track aims to develop technology that is transportable on a standard military vehicle and can handle the drinking water needs of a company of up to 150 people.
GE Research, Physical Science Inc., Honeywell International, MIT and the U.S Naval Research Laboratory are leading the five other research teams selected by DARPA for the project.