Alumna Jennifer West Named Dean of Engineering and Applied Science at the University of Virginia
April 23, 2021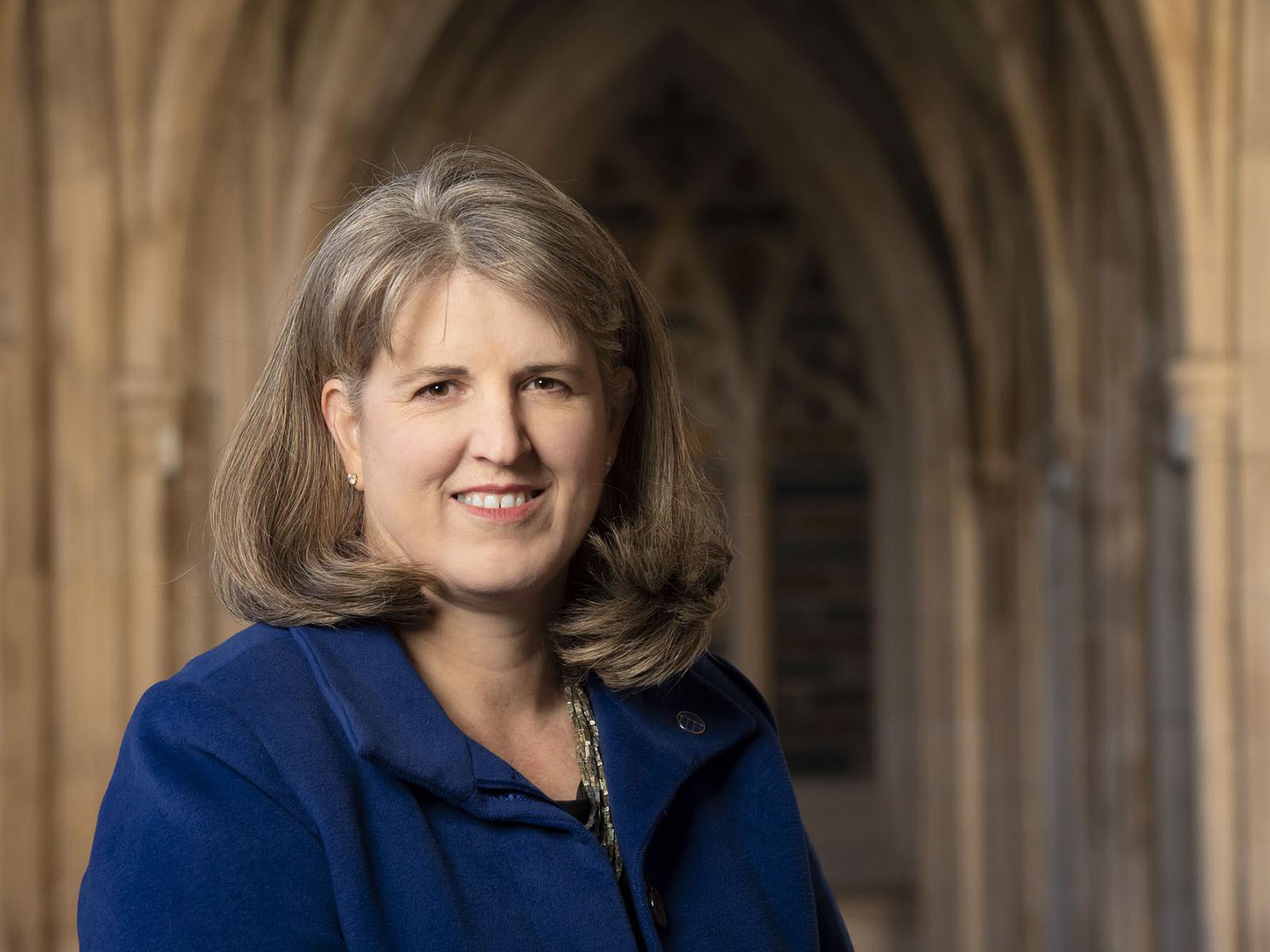 Cockrell School of Engineering alumna Jennifer L. West has been named the 14th dean of the School of Engineering and Applied Science at the University of Virginia. She earned her M.S. and Ph.D. in biomedical engineering from The University of Texas at Austin, in 1994 and 1996 respectively.
West is currently Associate Dean for Ph.D. Education and the Fitzpatrick Family University Professor in Biomedical Engineering and Mechanical Engineering & Materials Science at the Pratt School of Engineering at Duke University. She joins UVA with a formidable record of accomplishment and experience as a transformational researcher, award-winning teacher and mentor, and inventor and entrepreneur, with 25 years of experience in engineering education and leadership.
West will also be the first woman to lead UVA Engineering in the school's history.
"Jennifer's accomplishments in research, teaching and innovation are exceptional and, at the same time, she is a creative and bold leader," said UVA Provost Liz Magill. "She is also nationally recognized as a change-agent in advancing diversity, equity and inclusion. She is well-poised to take our superb UVA Engineering to the next level."
West was elected to the National Academy of Engineering in 2016 and the National Academy of Inventors in 2017, and is an elected Fellow of both the Biomedical Engineering Society and the American Institute for Medical and Biological Engineering. She is also a Howard Hughes Medical Institute Professor, named in 2006.
"I am deeply honored to have this opportunity to work in partnership with the esteemed faculty, staff and students at UVA to build the future of engineering," West said. "Engineering at UVA has a culture that supports interdisciplinary collaboration and innovation and is committed to excellence in both research and education. I am excited to build on this incredible momentum in engineering at UVA to maximize the impacts and prominence of the school."
West has been on faculty at Duke for the past nine years and has served as associate dean for the past six. Previously, she was a faculty member at Rice University, where she was the first faculty member hired to form the Department of Bioengineering. She was instrumental in developing curricula, hiring faculty and overseeing fellowships and programming, helping to build the department to top-10 rankings for both graduate and undergraduate programs. West served as bioengineering department chair and was integral in the development, planning and building of the 477,000-square-foot Bioscience Research Collaborative facility.
West has won numerous awards for teaching, research and mentorship. Throughout her career, she has worked to make her labs and programs welcoming and inclusive, and she is known for mentoring women and underrepresented students. She has served as PI on two National Institutes of Health graduate training grants, a National Science Foundation graduate training grant and an NSF undergraduate training grant. West has also previously led a program to bring high school students from Texas' Rio Grande Valley to the Rice University campus each summer for three weeks of college preparatory experiences and engagement in research, with many of these students continuing on in STEM at Rice, even to a Ph.D. in engineering.