Equal Opportunity in Engineering Program Culminates 50th Anniversary Celebrations and Looks Ahead to a Bright Future
May 12, 2022
On May 6, 2022, the Cockrell School of Engineering's Equal Opportunity in Engineering Program (EOE) held its 50th anniversary gala at the Bob Bullock Texas State History Museum, culminating the ongoing celebrations commemorating five decades of excellence and opportunity in engineering at UT Austin.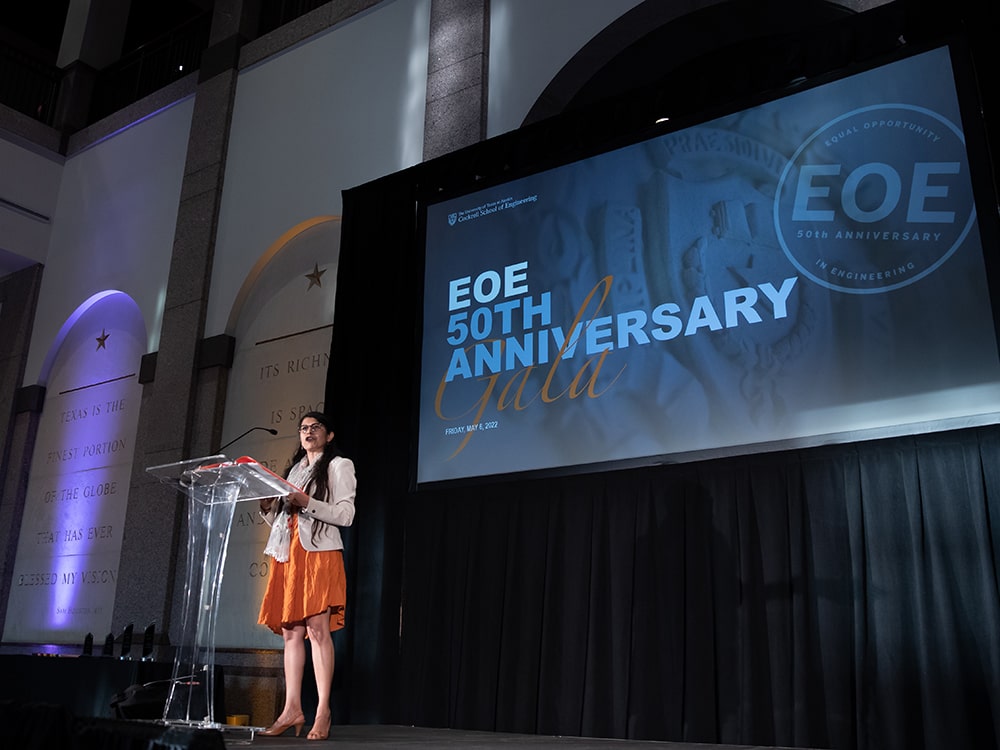 The first EOE committee assembled on the Forty Acres in 1970 under the leadership of founding director Phil Schmidt, who was honored with the "First EOE Director Award" at the gala by alumnus Steve DeLeon (B.S. ASE 1975). Since Schmidt's leadership, five other directors have overseen EOE's expansion and initiatives: Tom Backus (1976-1990), Sonia Martinez (1990-2001), Andrea Ogilvie (2001-2011), Enrique Dominguez (2012-2021) and current interim director, Johnny Hill.
Clara Villarreal Varner (B.S. ASE 1991) was the gala's keynote speaker, sharing her journey toward earning her engineering degree and how EOE — as her "home away from home" — was pivotal to her success as a student and, consequently, success in her life and career.
Following Varner's speech, a handful of award recipients were recognized: five students were initiated into the Academic Leaders Hall of Fame (Caitlin Dunbay, Alyssa Garza, Eduardo Hernandez, Yecenia Huerta, Gabriel Rodriguez-Rivera); Steve DeLeon received the Alumni Legacy Award; Stephanie Castillo (B.S. CAEE 2012) received the Young Alumni Trailblazer Award; professor emeritus Harovel Wheat (Ph.D. ME 1985) received the Lifetime EOE Supporter; and Shell received the Corporate Partner Impact Award.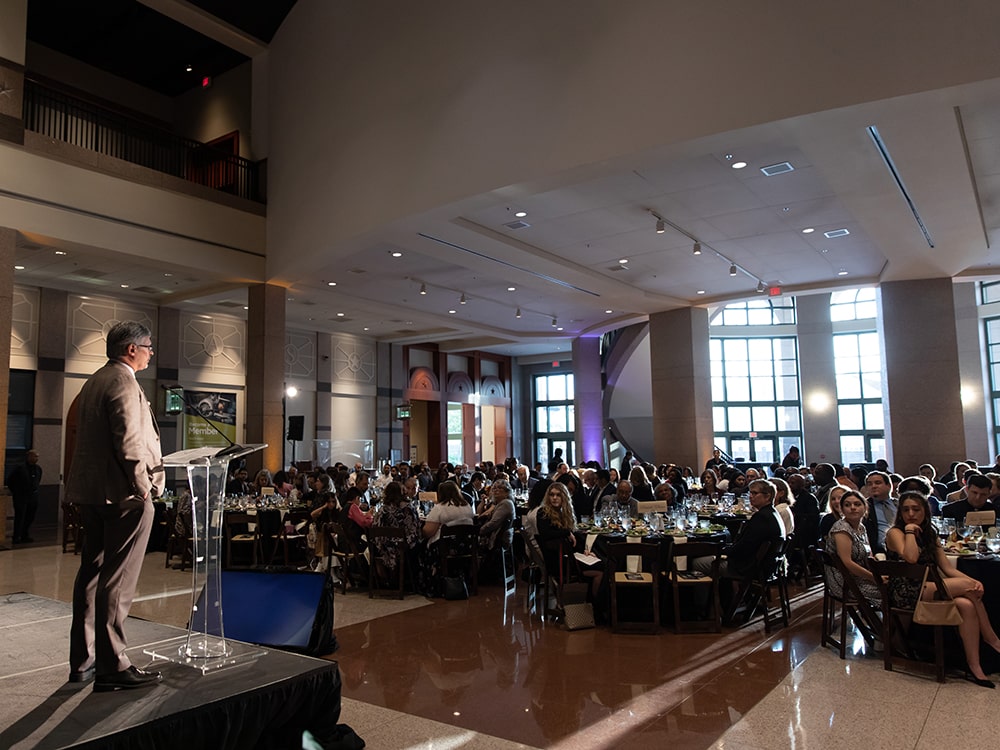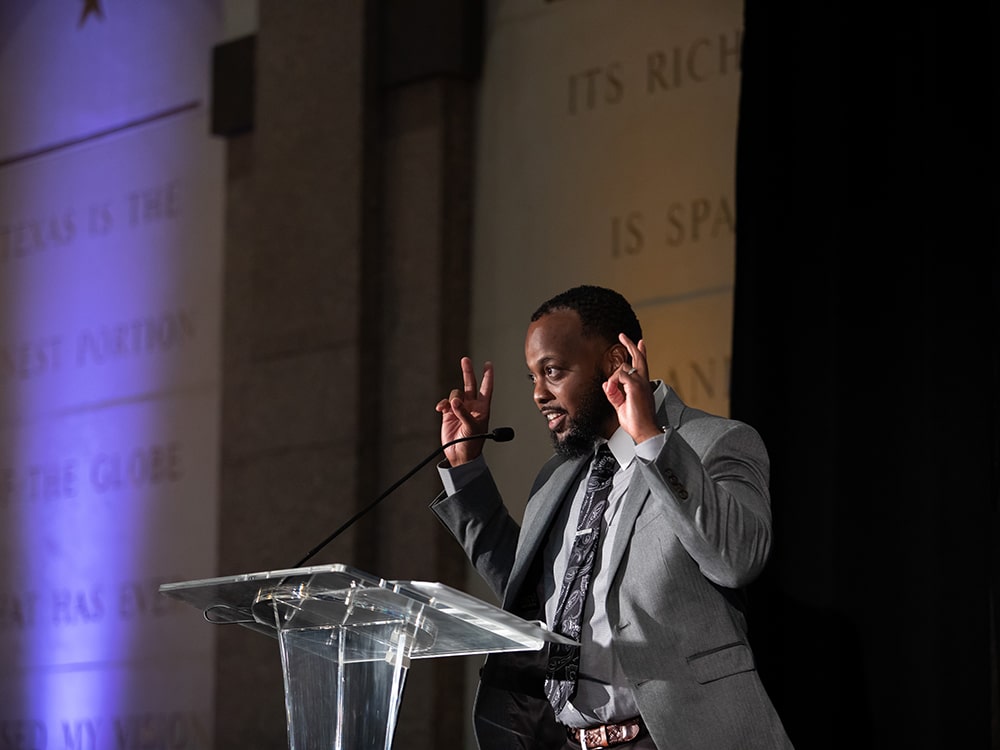 In addition to the 50th anniversary gala, EOE hosted a variety of events to celebrate their monumental anniversary over the past few semesters, including the EOE Game Day tailgate, the World of Engineering outreach program for elementary and middle school students and an MLK Jr. Day celebration and march. They also ran a successful fundraising campaign "50 for 50," far exceeding their original goal of $50,000 to support the next 50 years of excellence.
As we look to the future, the Equal Opportunity in Engineering program aims to grow and enhance existing programs while creating new ones and maintaining the strong sense of community and support EOE has built for underrepresented populations in engineering. EOE hopes to: further develop existing outreach programs that bring representatives to high schools throughout the state to meet with underrepresented communities and provide opportunities to explore engineering through hands-on challenges, presentations and student panels; for current students, EOE will expand Engineers Exuding Excellence (E3) Living Learning Community's size and offerings, currently giving 26 engineering men of color the opportunity to live in a community geared toward developing their academics, professionalism and self-efficacy; and EOE will continue to increase leadership development efforts through targeted growth of their Global Leaders Week, an intensive weeklong abroad experience where students visit local companies, city centers and universities to learn more about regional engineering challenges.