Camps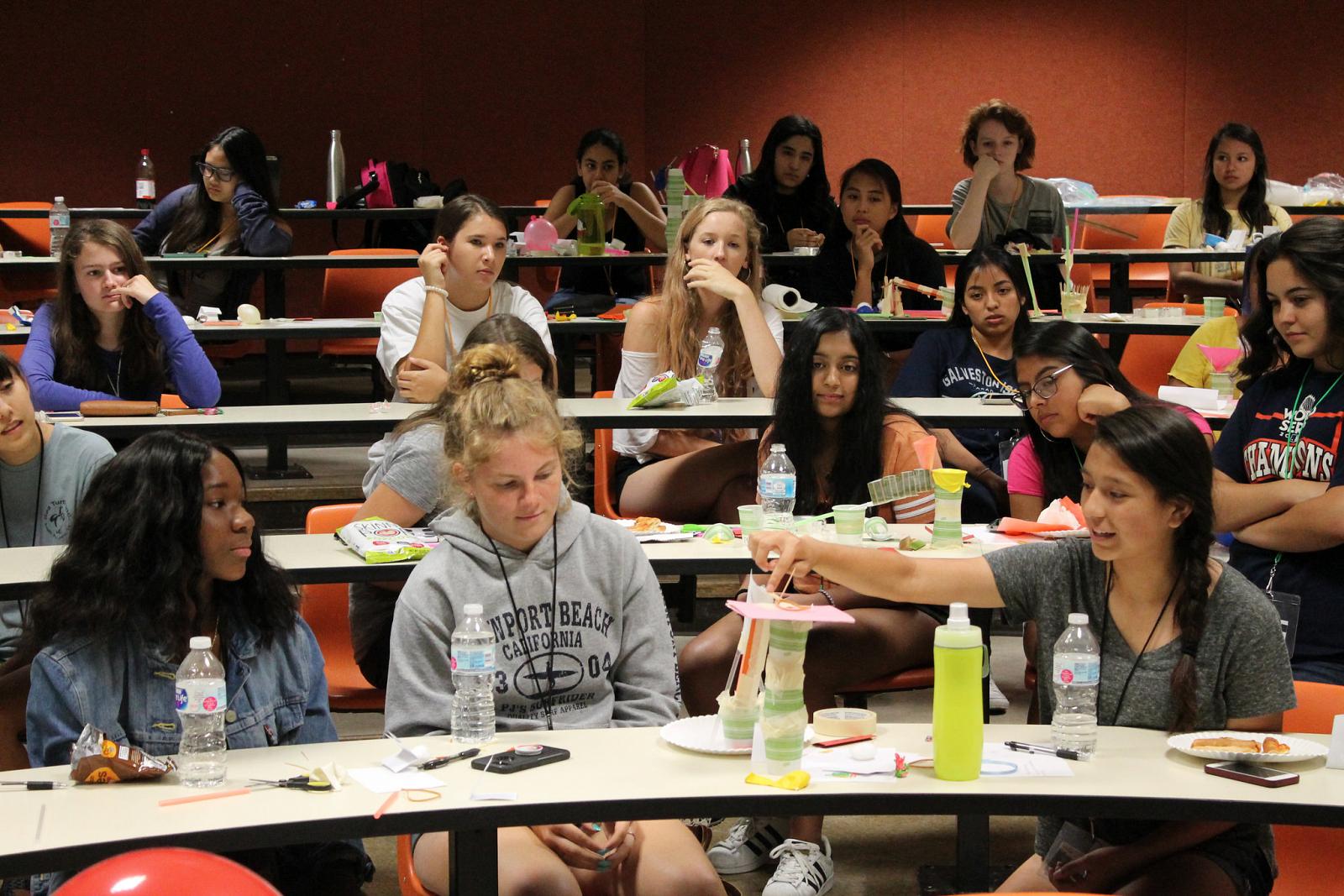 The Women in Engineering Program offers several camps and events for K-12 students to teach them about engineering and other STEM topics and inspire them to join the Cockrell School of Engineering.
NOTE: All WEP Camps will be hosted virtually through July 2021. See program pages for additional information.
CREATEatUT is a summer camp for students going into their junior year of high school who have an interest in math, technology, science or engineering.
WEatUT (Women Engineers at The University of Texas at Austin) is an overnight, residential summer camp for rising high school seniors to explore how engineering benefits society and impacts the world.
YOUatUT is a one-day pre-college event for high school students (9th-12th grade students) interested in exploring the different engineering careers that The University of Texas at Austin has to offer.